Luxury Modern Kitchen Design
Visit Rugby's premier independent showroom for
modern kitchens.
shaker kitchens.
German Kitchens.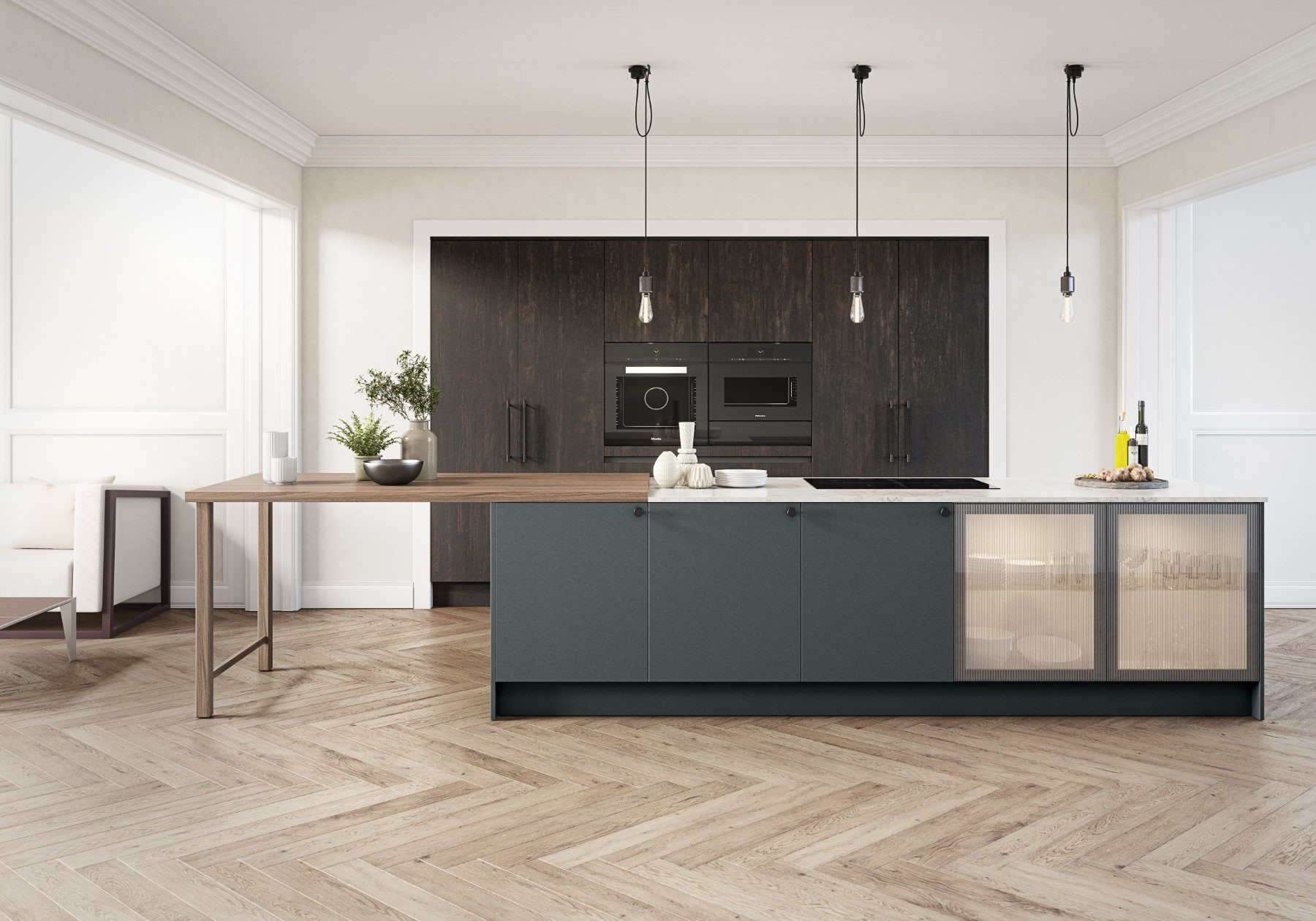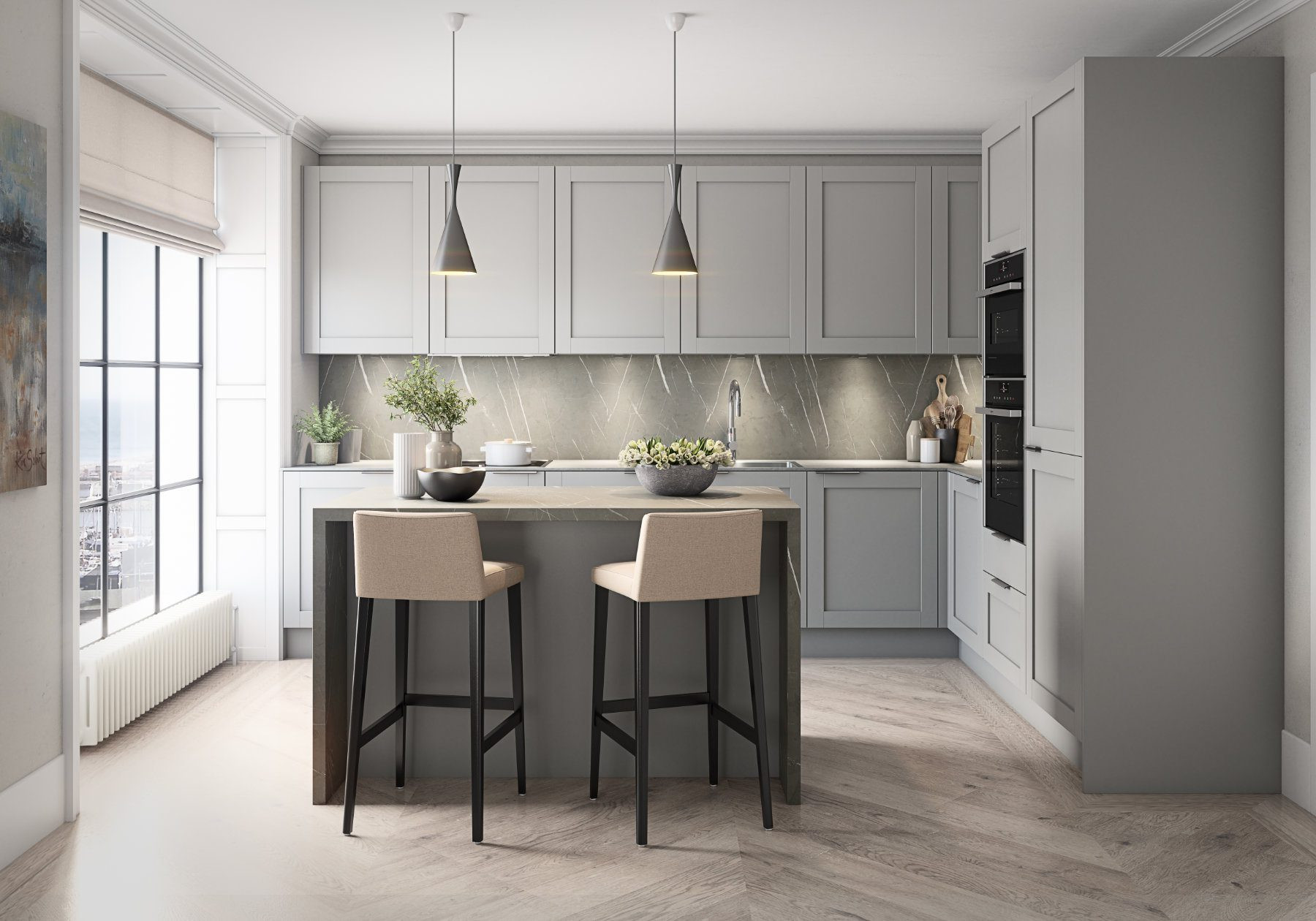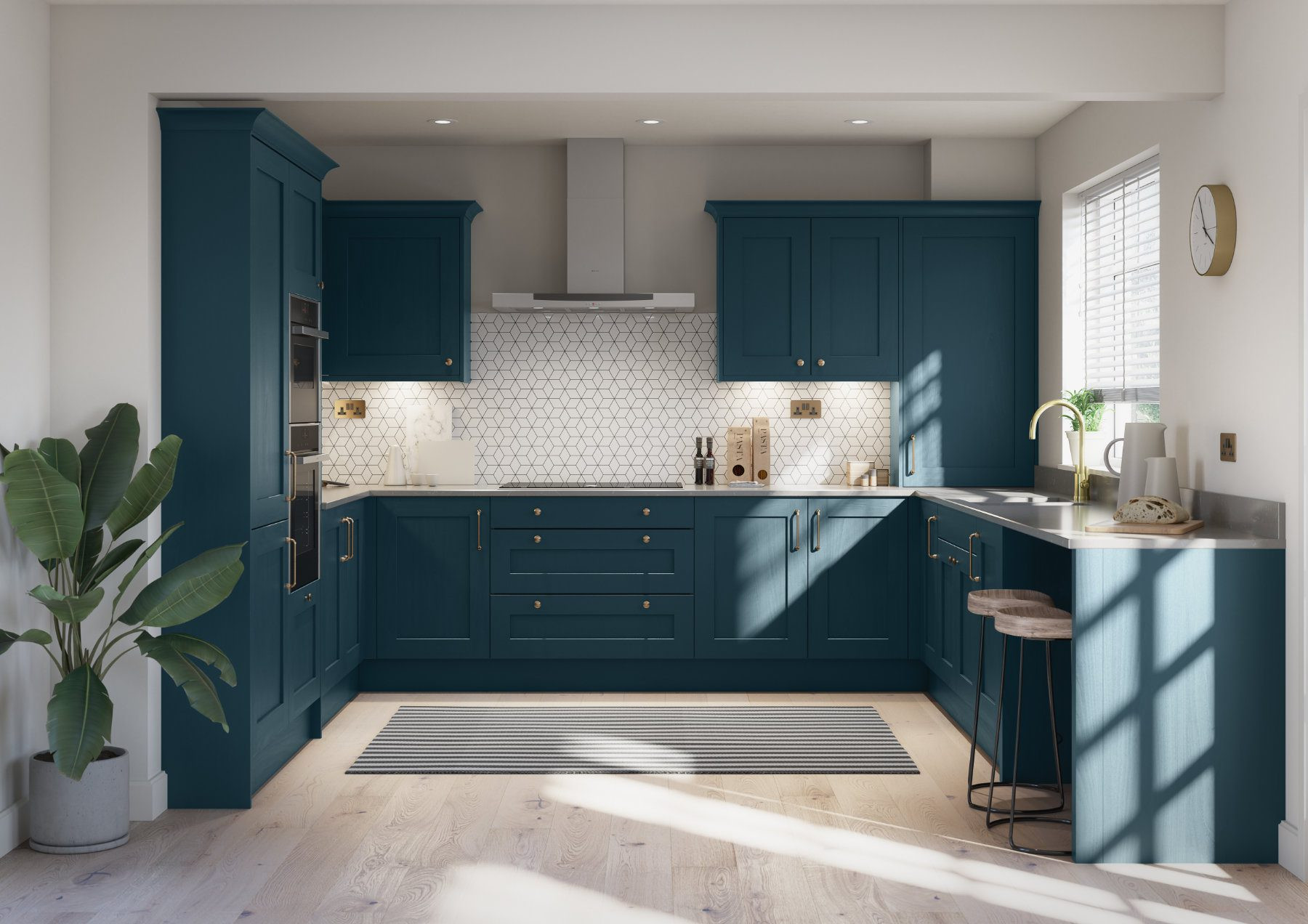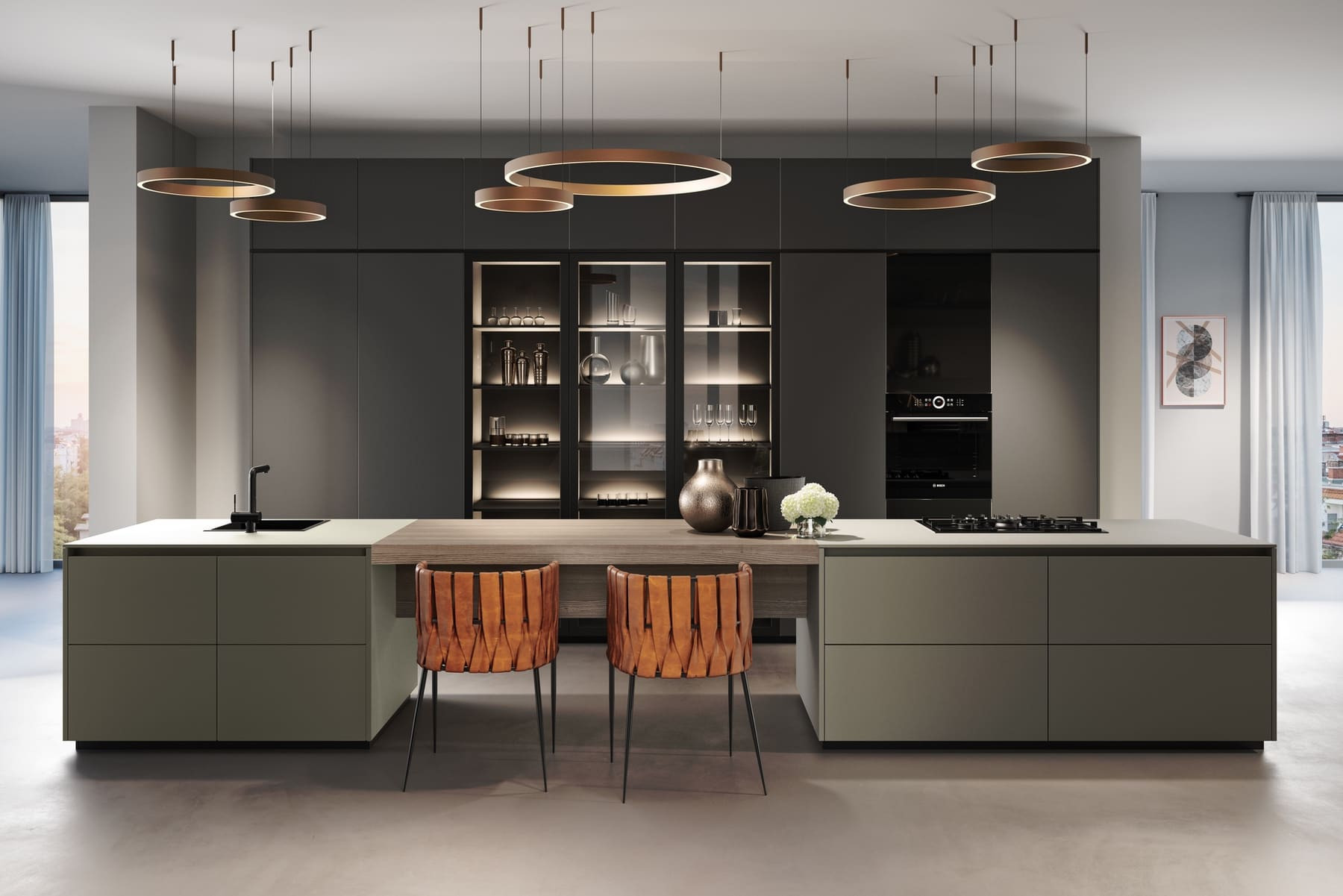 Luxury Modern Kitchen Design
Bespoke Kitchen Showroom In Rugby, Warwickshire
Welcome to our luxury kitchen showroom in Rugby, Warwickshire's experts in fitted kitchens from renowned British and German kitchen manufacturers. As specialists in bespoke kitchen solutions, all our kitchens are designed and made entirely to order, ensuring they are perfectly suited to the unique requirements of our clients. At East Soak Sleep we can provide all major elements required of a new kitchen; this includes everything from kitchen furniture and appliances, worktops and taps, through to kitchen flooring and lighting. We also have a huge selection of styles and finishes to choose from, ranging from hand-painted in-frame kitchens built by expert British craftsmen, to super contemporary kitchens built with German precision.
Competitive Kitchen Pricing
At Eat Soak Sleep we are highly customer-focused, striving to ensure your kitchen is everything you need it to be; this includes a premium feel kitchen, at an affordable kitchen price! Our extensive kitchen collections with choice of finishes enable us to design luxury and inspiring kitchens whilst accommodating different price expectations. Essentially, we will work to your budget, giving you the best possible design, with the least amount of compromise:
'My main idea when starting the business was wanting a price-competitive product where quality and design is better, but price remains the same.'
Joe Riddell, M.D. Eat Soak Sleep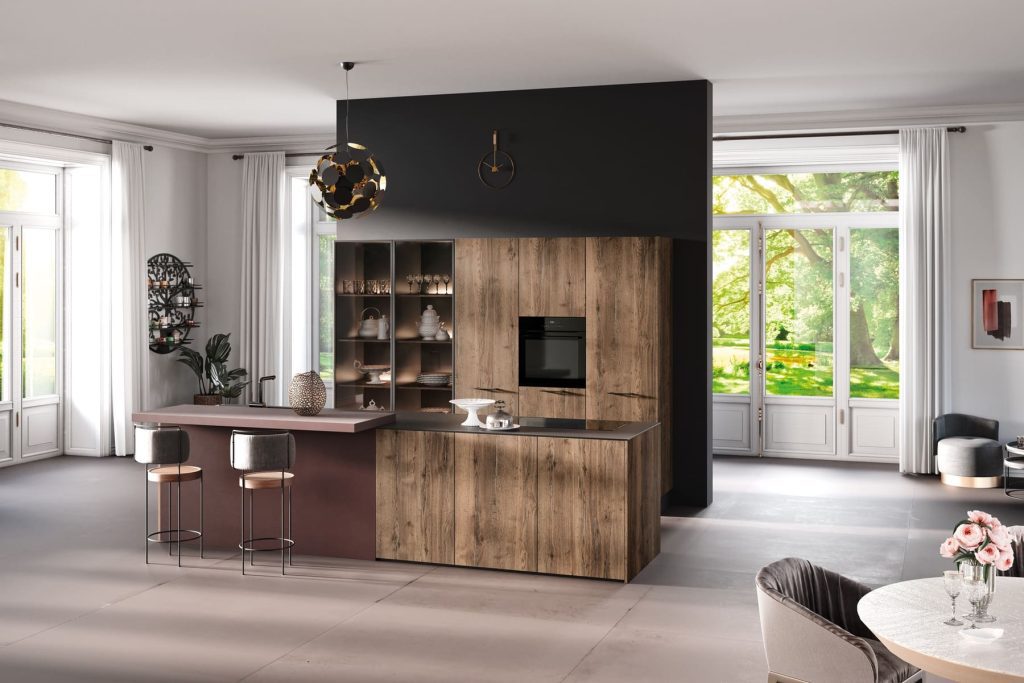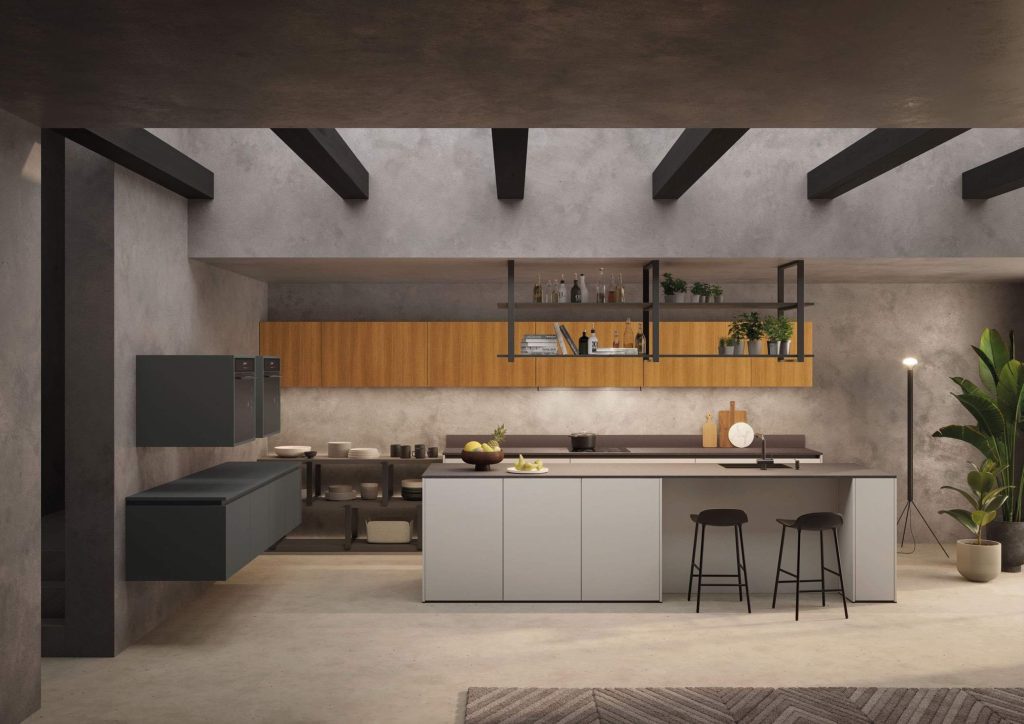 Rotpunkt German Kitchen Furniture
Eat Soak Sleep are experts in the popular Rotpunkt German kitchen brand, known for their precision engineering which maximises space whilst effecting a sleek, modern kitchen aesthetic. Rotpunkt offer a beautiful choice of luxury kitchen doors; this includes popular kitchen finishes such as wood veneers, lacquered doors, cement and ceramics in a wide range of colours and styles. Rotpunkt stand out for their breadth of product range which includes 6 different types of handleless kitchen solution, a wide range of drawer box solutions, and concealed back panels. They also offer a much greater range of internal carcass colours, boasting 28 compared with most of their competitors who typically offer between only 1-3.
DAVAL British Kitchen Furniture
As well a our luxury German kitchen range, at Eat Soak Sleep we are proud to offer British-made kitchens from the widely reputed Daval Furniture range. A family owned business in the Lake District, Daval are known for using the finest materials and processes in the manufacture of luxury modern or traditional kitchens. As all furniture is fully bespoke Daval offer a great depth of product range which even extends to bespoke larder units or seamless understairs storage. They also offer a custom paint service so your kitchen can be painted in any colour of your choosing.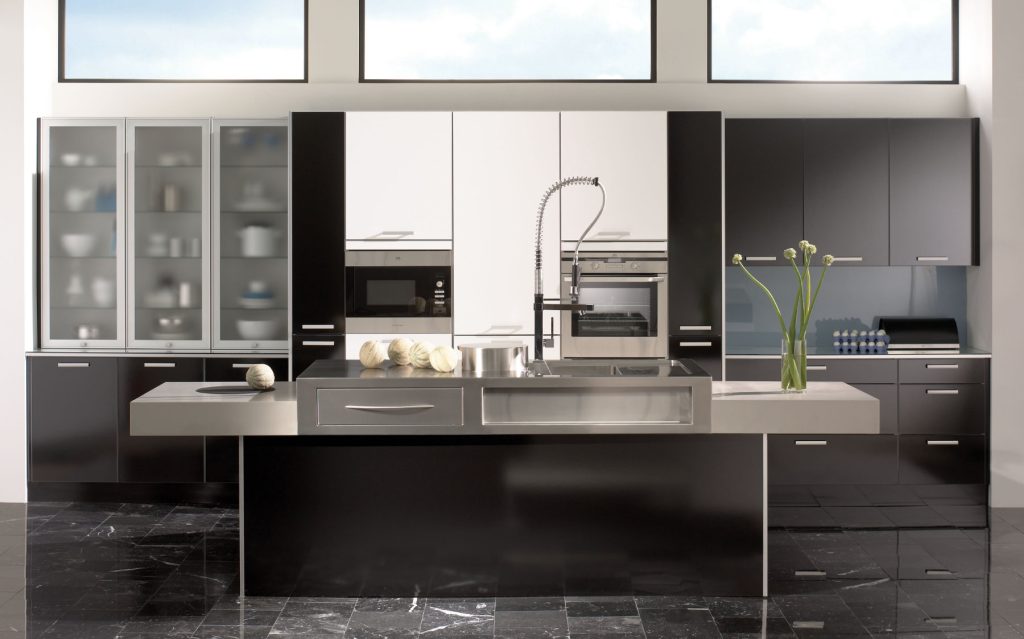 Rugby Kitchen Showroom
Our beautiful kitchen, bathroom & bedroom showroom in Rugby is home to an extensive range of premium quality kitchen displays from our British and German kitchen, bathroom & bedroom manufacturers. If you're in need of inspiration then our showroom is the perfect place to discover beautiful kitchens, including popular styles such as modern, Shaker, in frame, handleless, gloss, wood and matt kitchen doors. We also have the latest kitchen products, accessories and innovative solutions designed to make life easier and better! We have working appliances on display from leading manufacturers including Miele, AEG, Bora, Quooker and Fisher & Paykel, as well as a wide range of worktop, tiles, and flooring options too.
Book an appointment and our highly experienced designers can discuss your project ideas with you and talk you through the perfect products to suit your taste, needs and budget.
Opening Hours
Tuesday – Saturday: 10am – 4pm
Mondays & Sundays: Closed
Eat Soak Sleep Service Areas
Rugby Bathroom Showroom Amenities
For easy access to our luxury new bedroom showroom in Rugby you will find generous on street parking right outside the front doors.  All on one floor, the showroom is easily accessible for both wheelchairs and prams, though if you require any assistance please let us know at the time of booking your appointment with us and we will gladly help in any way we can.   We look forward to welcoming you soon!
Discover Our Range Of Styles