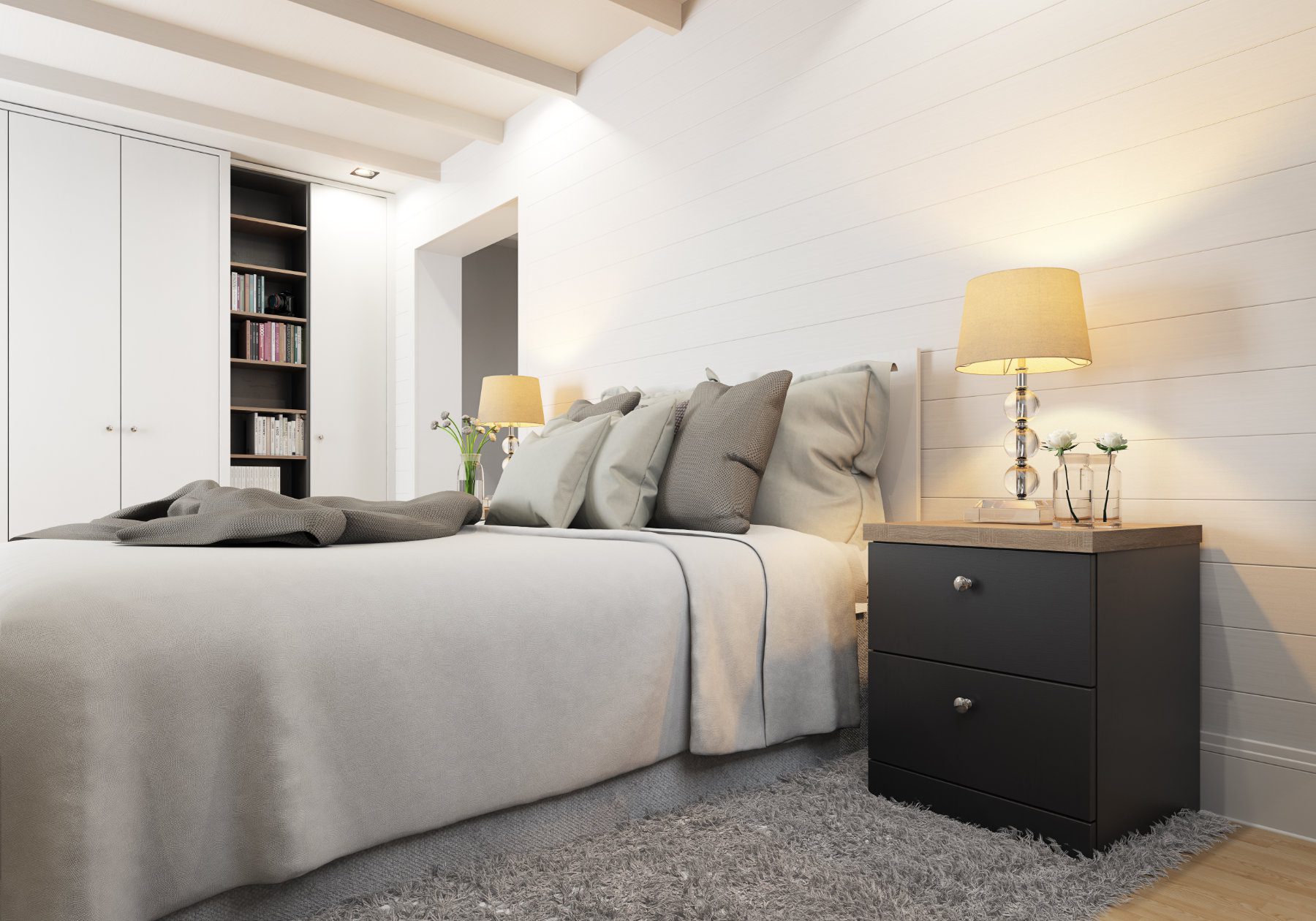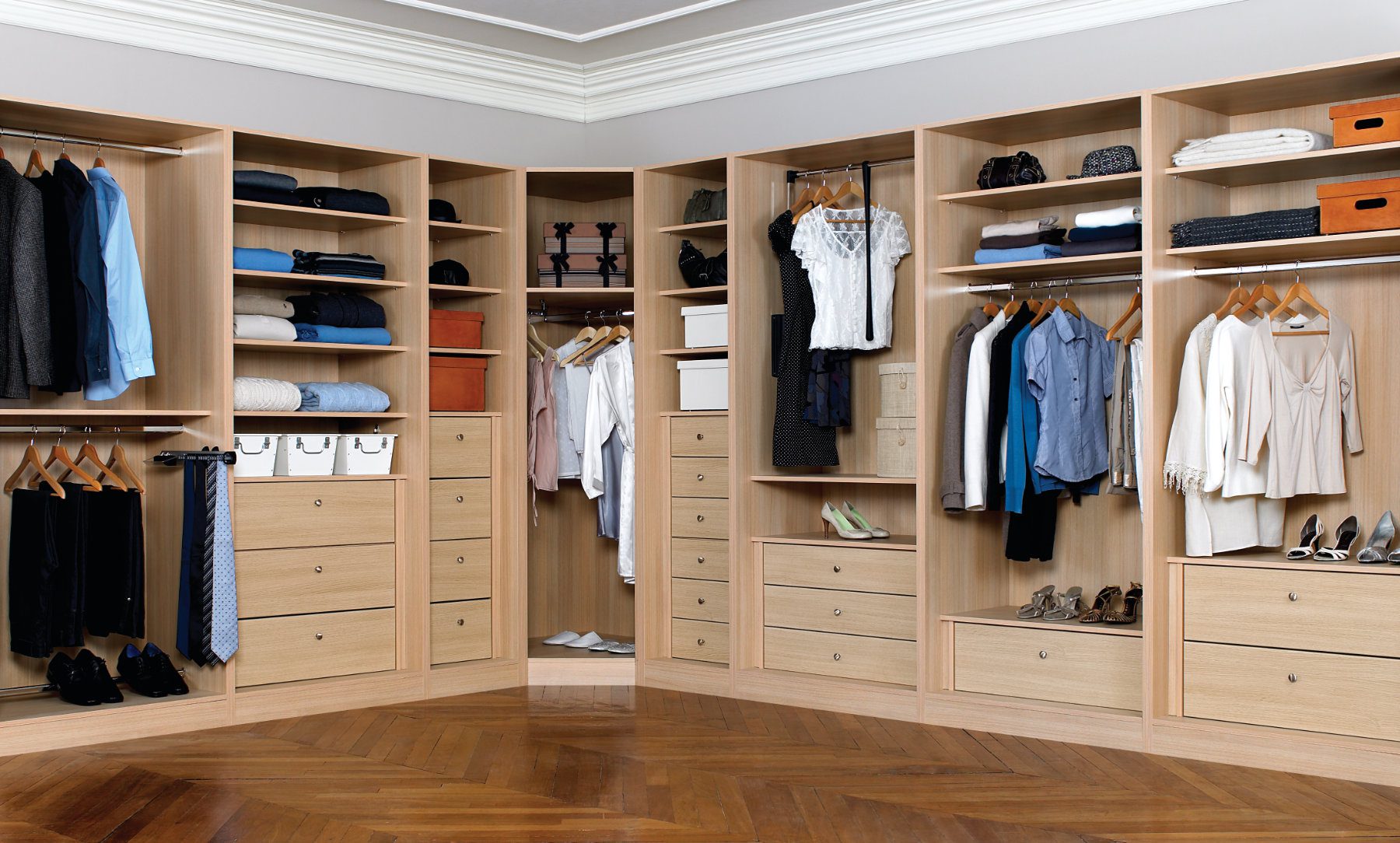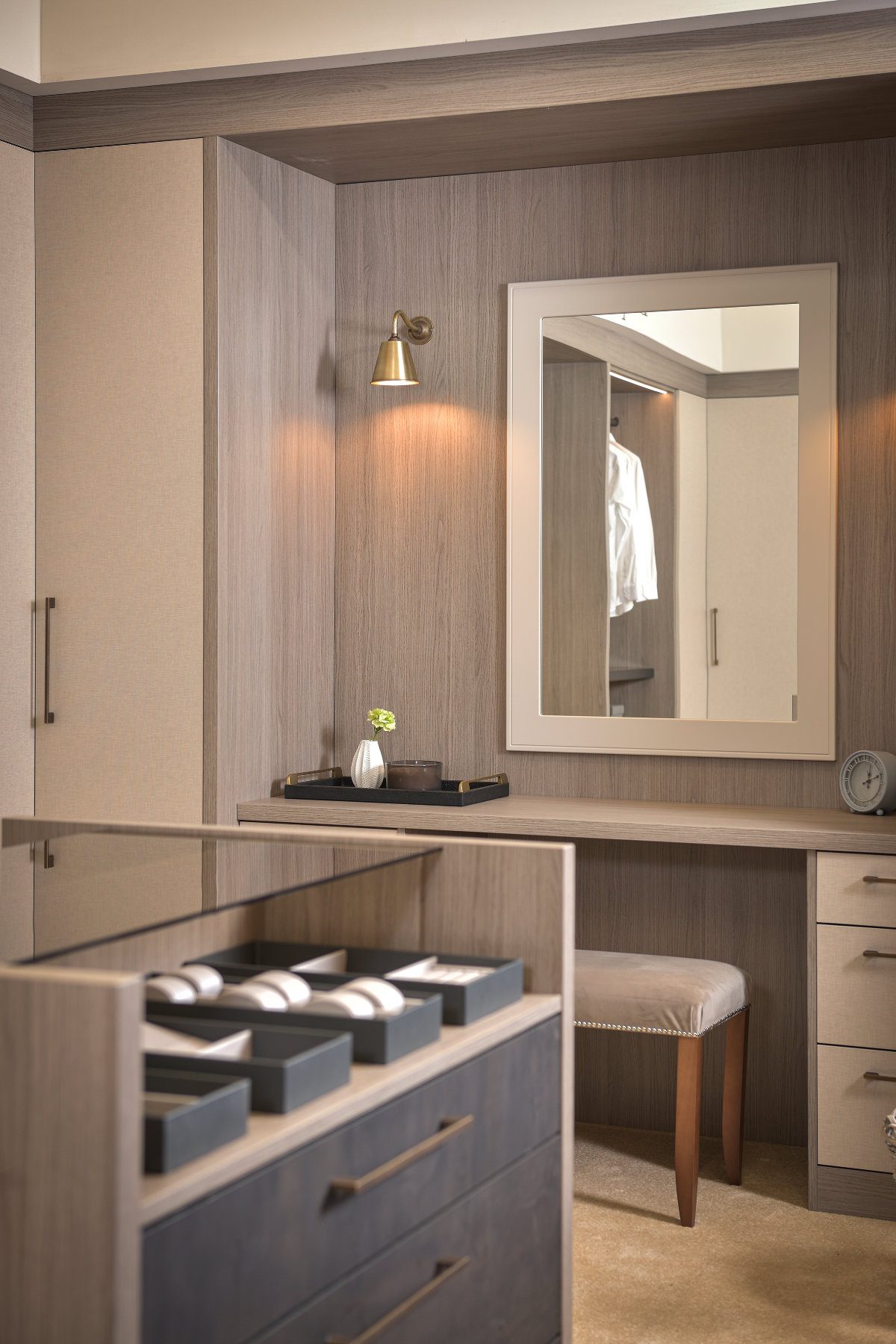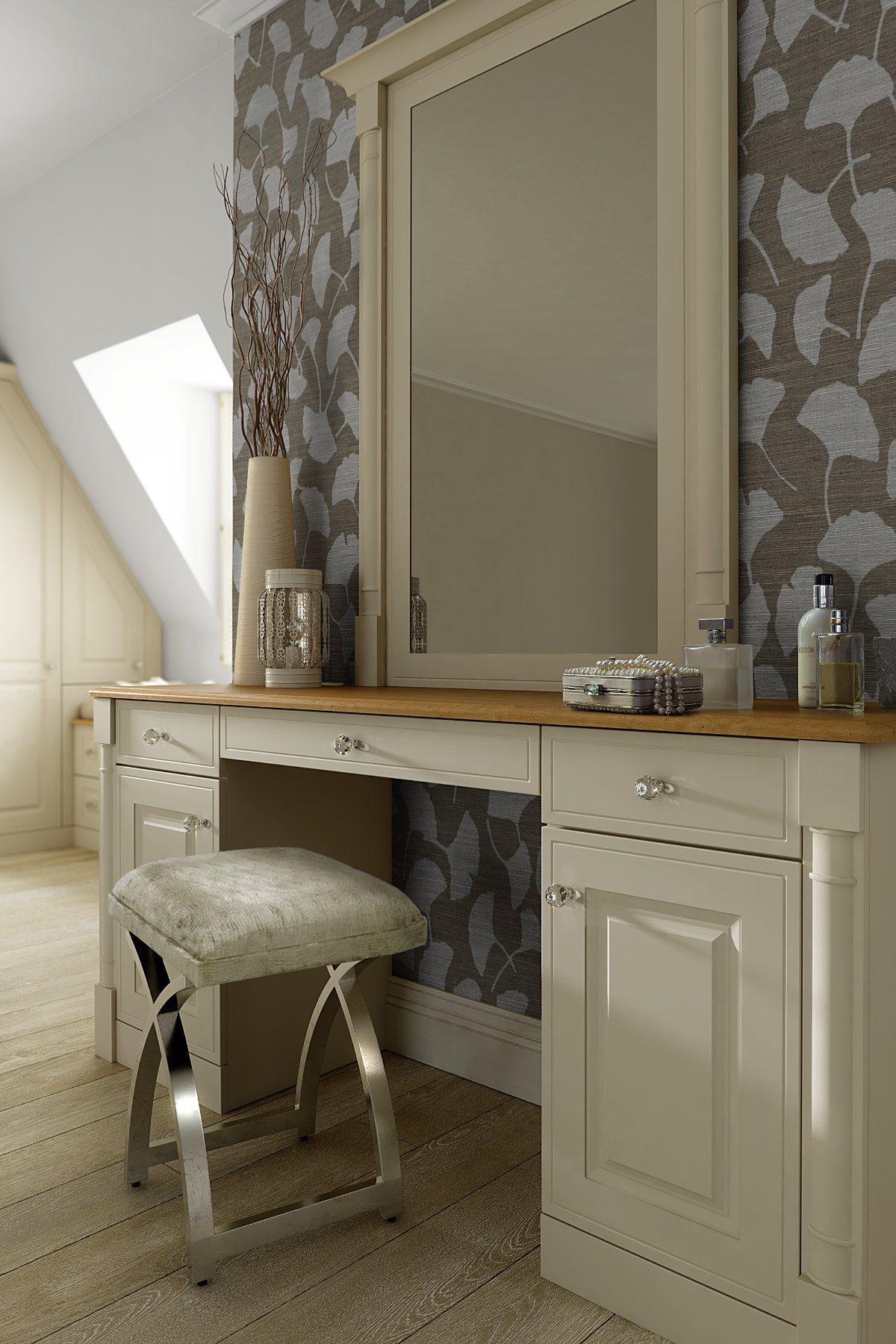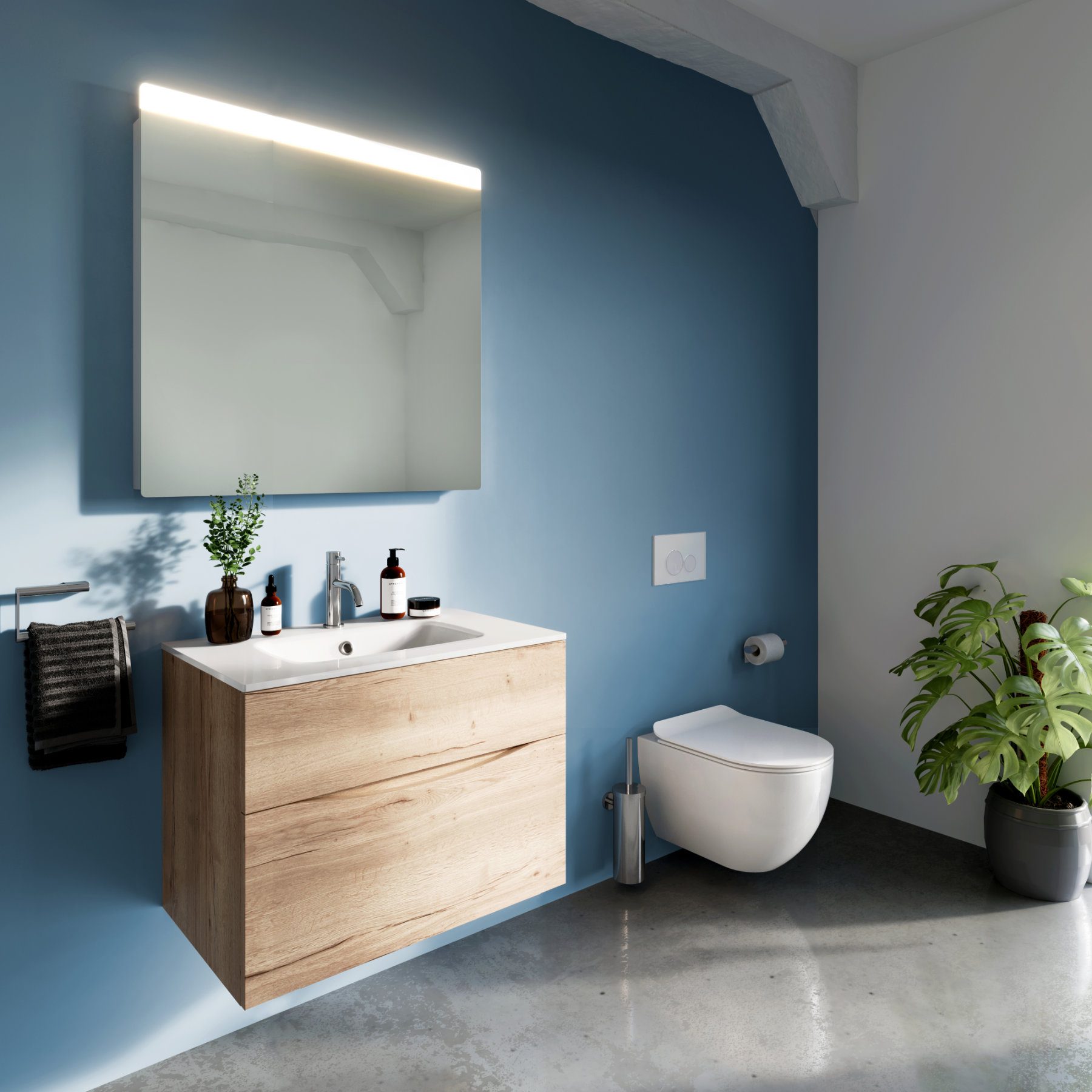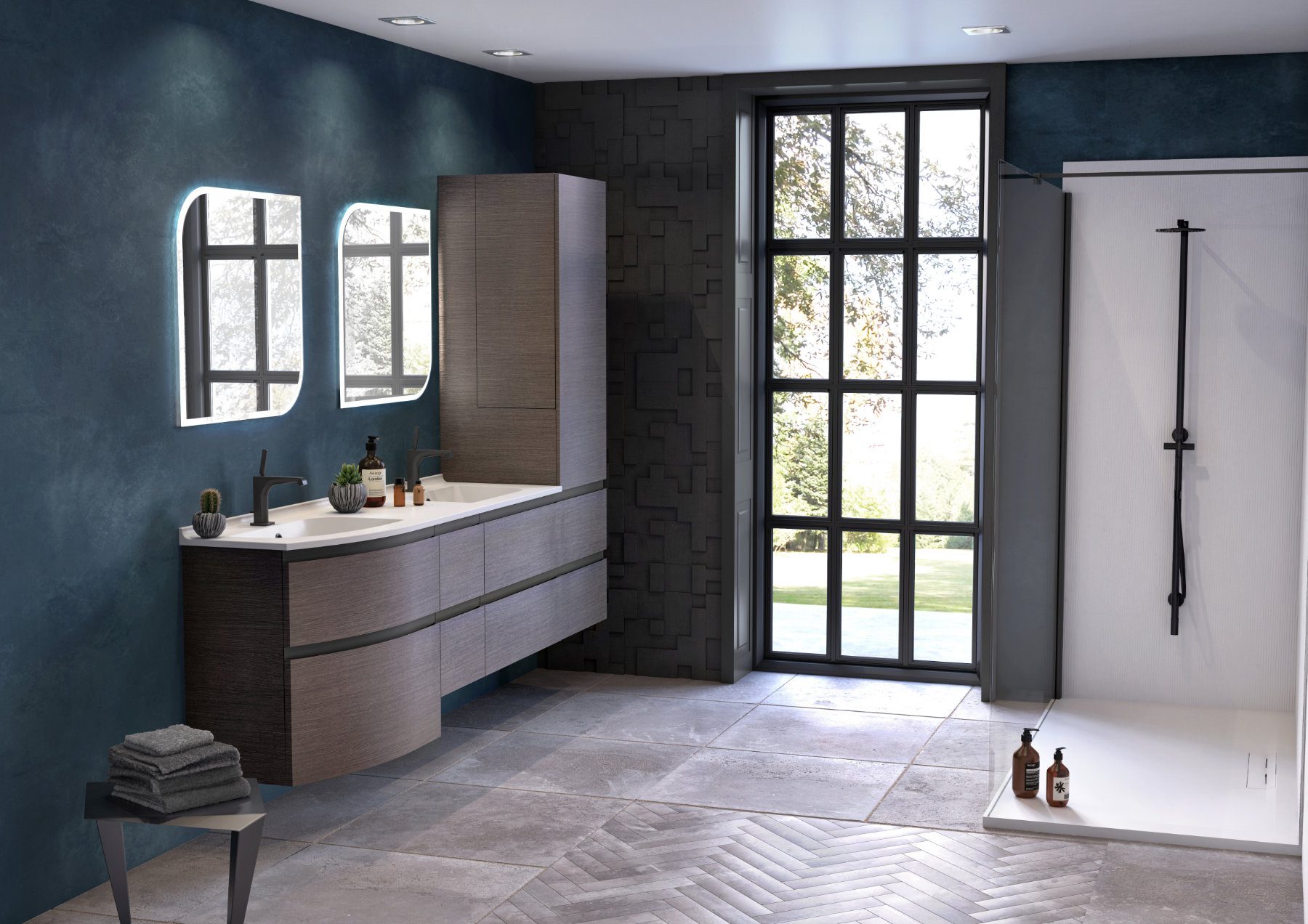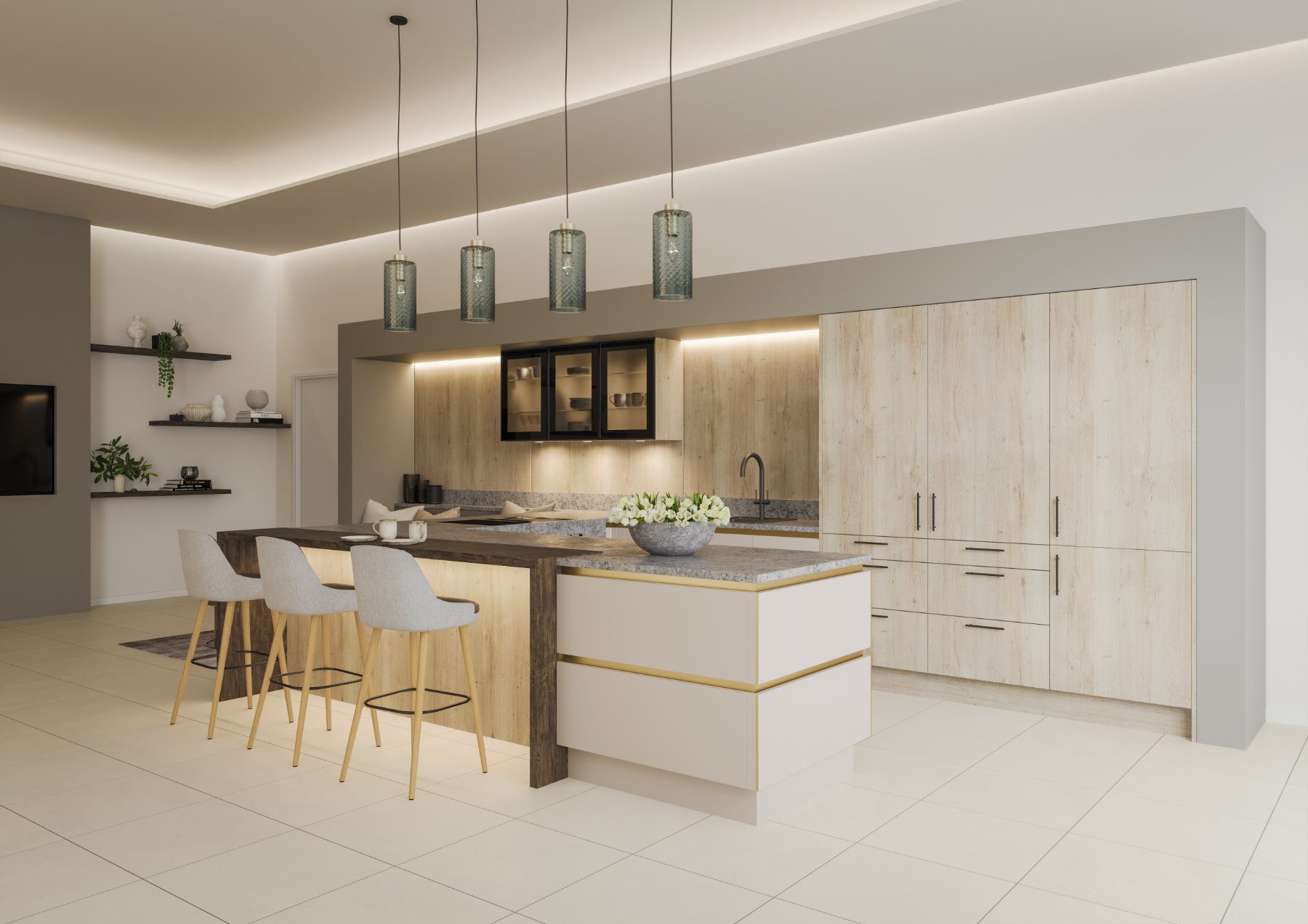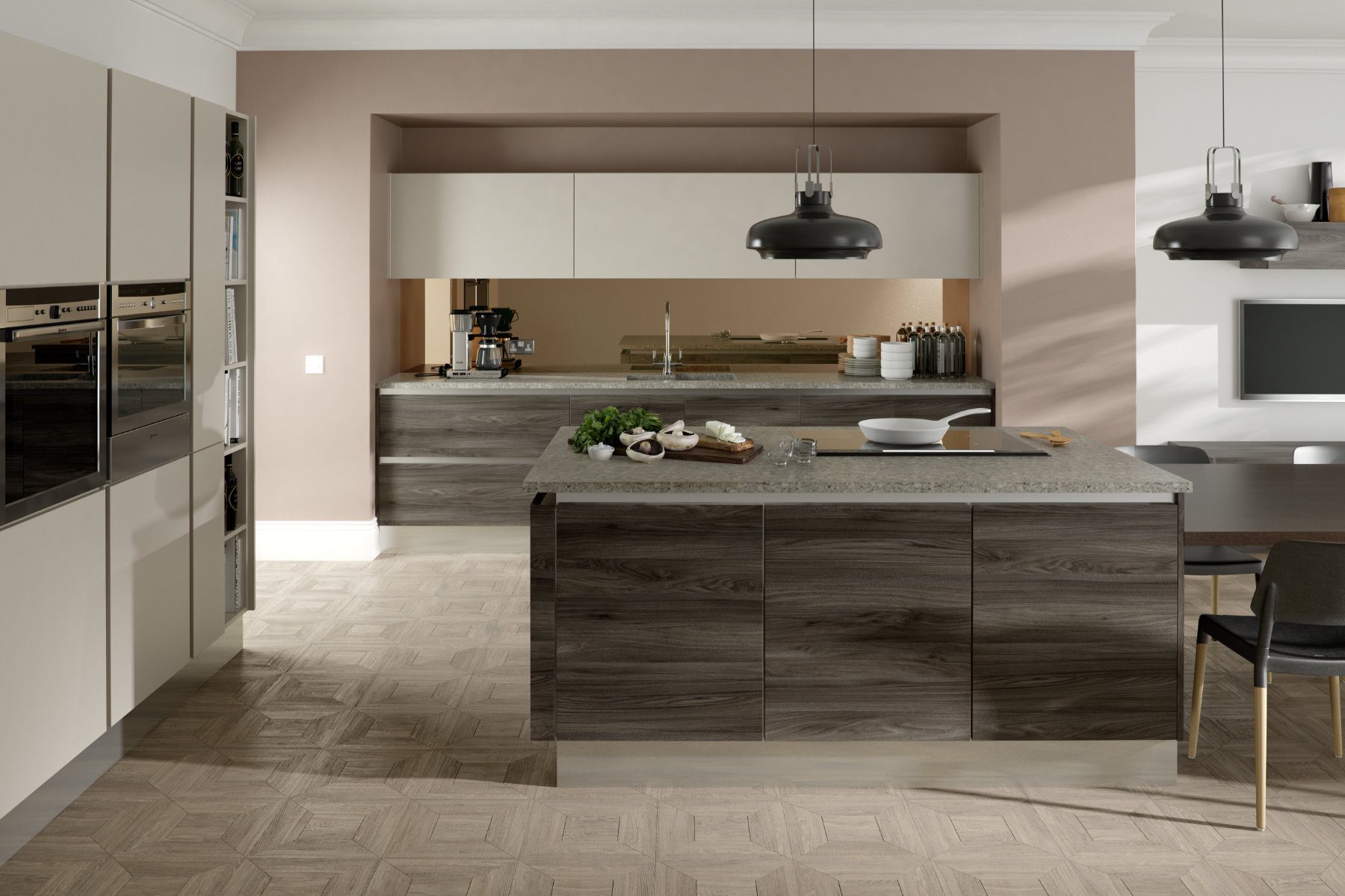 Daval Wooden Walk In Wardrobe.
Daval Modern Light Wood Kitchen.
Daval Modern Matt & Wood Handleless Kitchen
Luxury Modern Kitchen Design
Rugby Interior Design Experts In Kitchens, Bathrooms And Bedrooms
Based in the heart of Warwickshire, Eat Soak Sleep are a team of expert interior designers in Rugby, specialising in kitchens, bathrooms, and bedrooms, which we design, supply, and install especially for you. Our passion is home interiors, and we are here to guide you through the full design and installation of your new project. With a wide variety of products to suit all styles and tastes, we have an expert design team to talk you through how to best utilise your space and create your dream home.
A Personalised Home Design Service
Our clients are the most important thing to us, and by taking the time to get to know you and how you live we can design products bespoke to you and your lifestyle.
To date our Rugby interior design experts have designed and installed many kitchens, bedrooms and bathrooms across Warwickshire, Leicestershire, Northamptonshire, and the surrounding areas.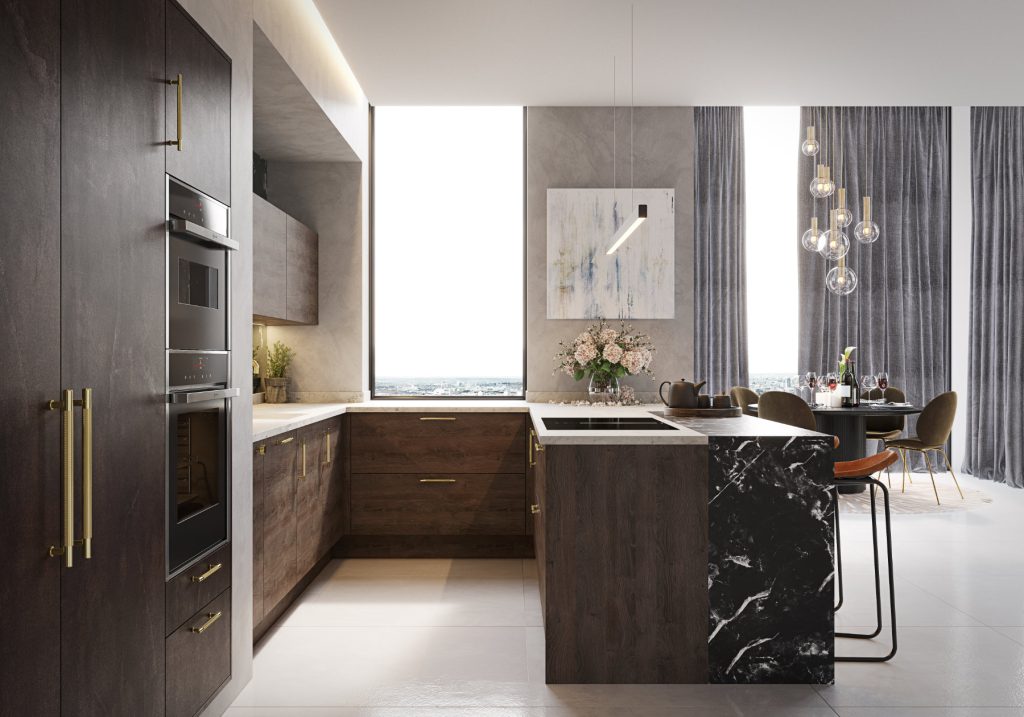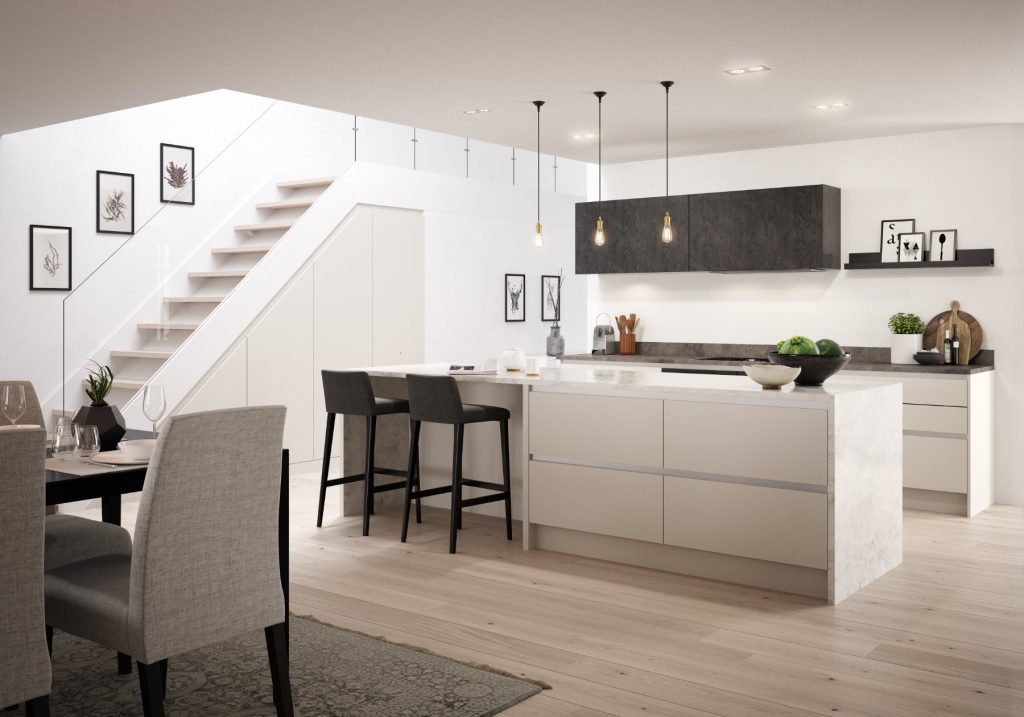 Kitchen Design
Eat Soak Sleep have a wide selection of kitchens from British and German manufacturers. We are specialists in bespoke solutions; each kitchen is made to order, and this means they can be specified to exactly suit the space you have. As interior design specialists for Rugby, all elements of your new kitchen project are available to purchase; this includes furniture and appliances, worktops and taps through to flooring and lighting. Eat Soak Sleep also have a vast selection of styles and finishes to choose from. This includes everything from hand-painted in-frame kitchens built by British craftsmen to super contemporary kitchens built with German precision.
Bathroom Design
To us, bathrooms are a place of sanctuary. Whether you are looking for a place to retreat from the world, or a space to suit the needs of an entire busy family, our Rugby interior design experts can come up with solutions to work for your requirements. Eat Soak Sleep deal with leading bathroom manufacturers offering innovative cutting-edge products; through our suppliers as well as our showroom, we offer a wide variety of storage solutions for bathrooms in a huge number of colours and finishes. Bathroom design is all about the little touches and the technical detail, and we revel in the design challenges common to bathrooms such as airing cupboards, bulkheads or sloping ceilings. We are also experts in designing bathrooms that maximise every inch of space. Whether it is a luxury bathing area or large revitalising showering space our expert designers are on hand to talk you through all possibilities.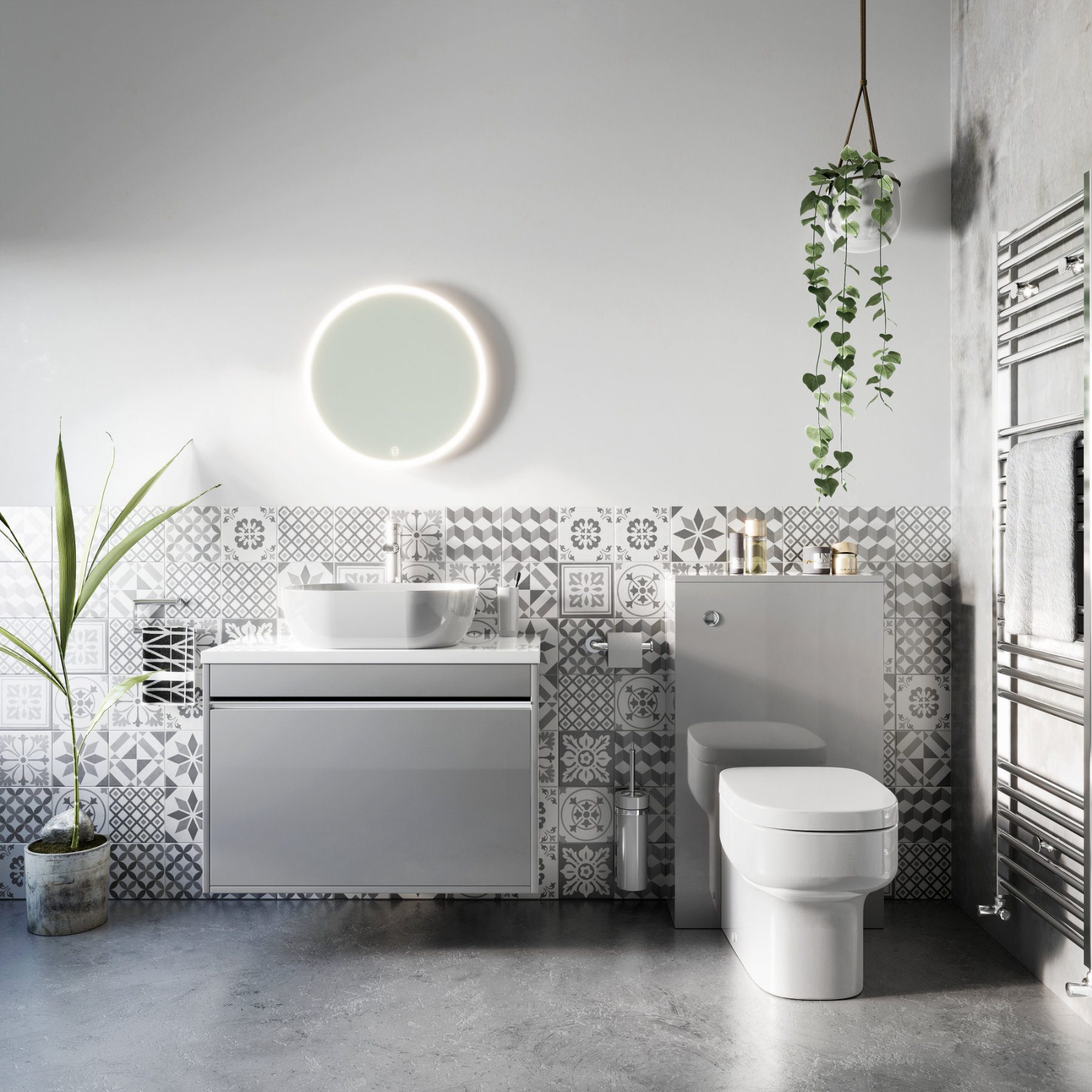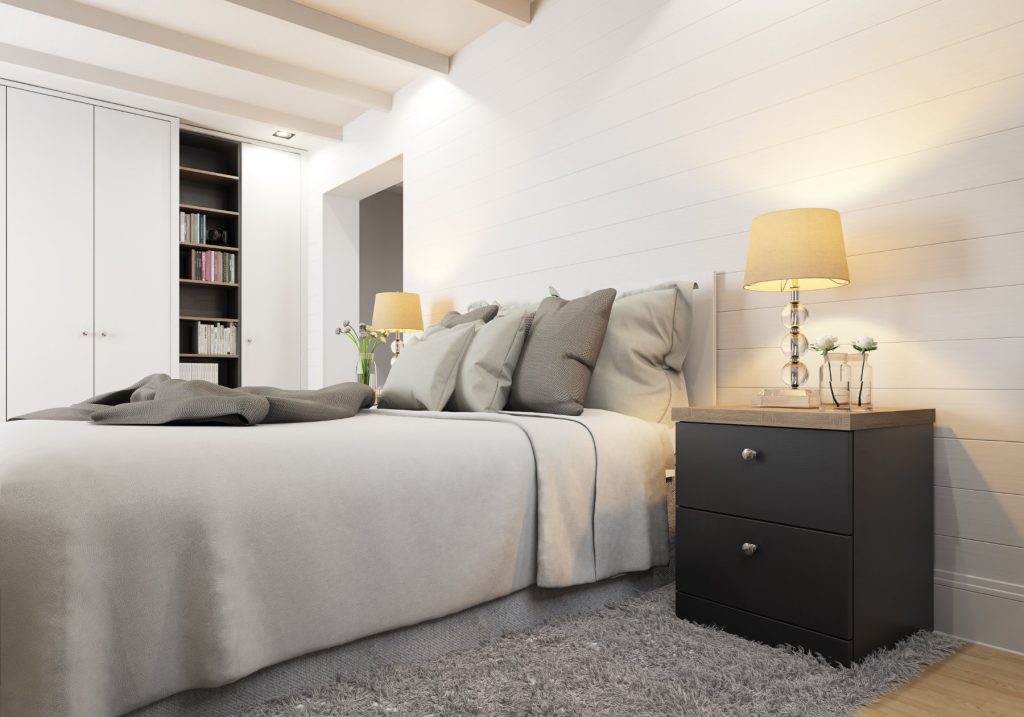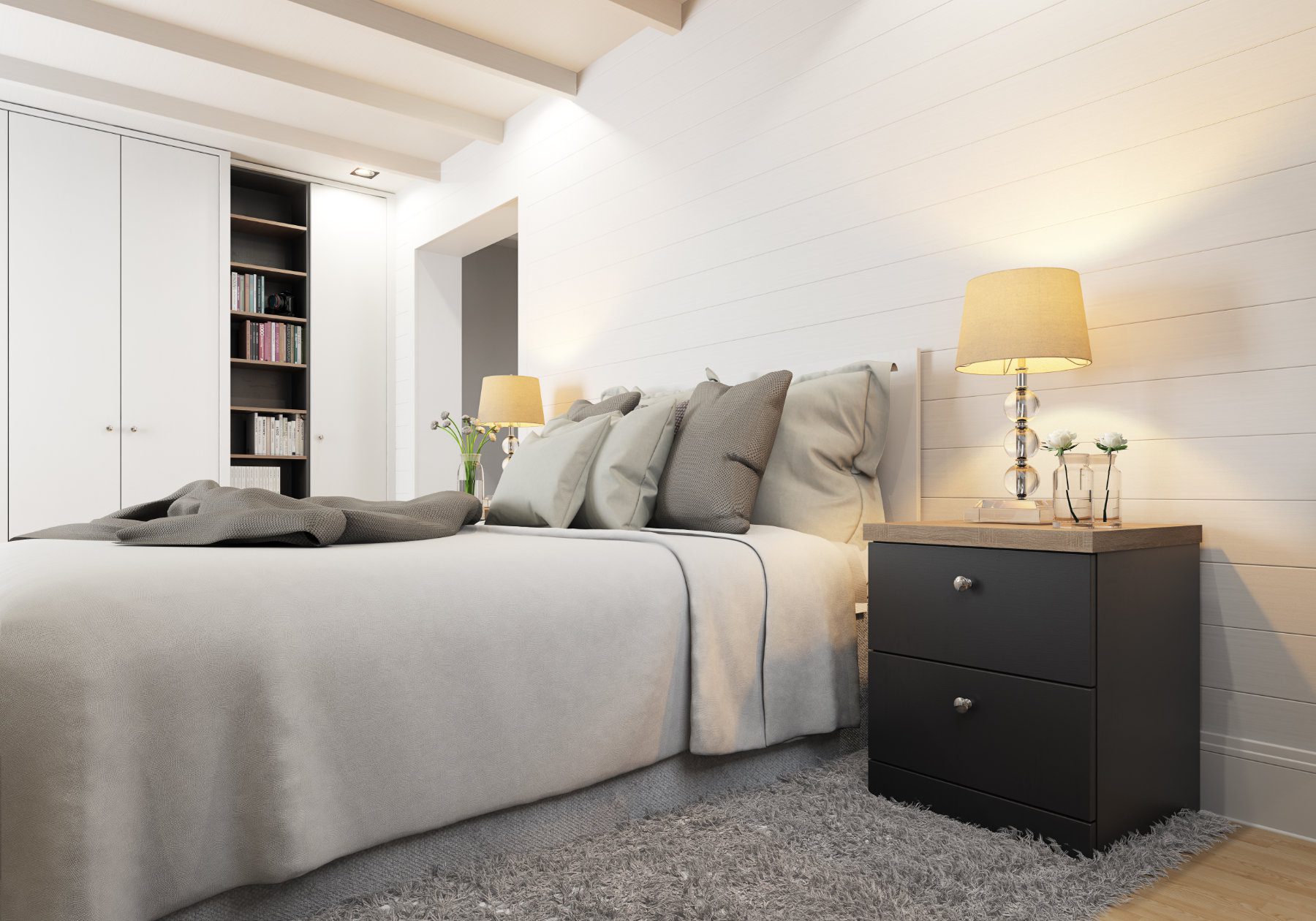 Bedroom Design
Our clients often tell us that their homes lack sufficient storage, and this is particularly true of bedrooms. We offer a fully made to measure solution for your bedroom storage needs. Our range of fitted wardrobes can be perfectly complemented with dressing areas, bedside tables, and some amazing walk-in wardrobes. We design bedrooms so that every item has its place, and we offer a huge range of colours and finishes. Also available are all the items necessary to create a truly spectacular room, including lighting and flooring, whilst our team of expert installers can prep, plaster and decorate the room if required.
Talk to one of our Rugby interior design specialists to see how you can make the bedroom of your dreams to dream in!
Other Areas Of Your Home
More than kitchens, bathrooms and bedrooms, we provide our clients with a wide choice of furniture solutions for their properties, including a wide range of flooring options. Boot-rooms to bookcases, studies to under stair storage, expertly designed to make the most of your space. We are also experts in home studies and libraries, and of course, never has creating an inspiring home workspace been so important! We also create innovative storage solutions for airing cupboards and under stairs area's so you can maximise the potential of every inch of your home. And if you are looking for an entertainment unit to house your audio and visual equipment look no further; or if you are the partying type, we can design an amazing bar and leisure area to wow your guests!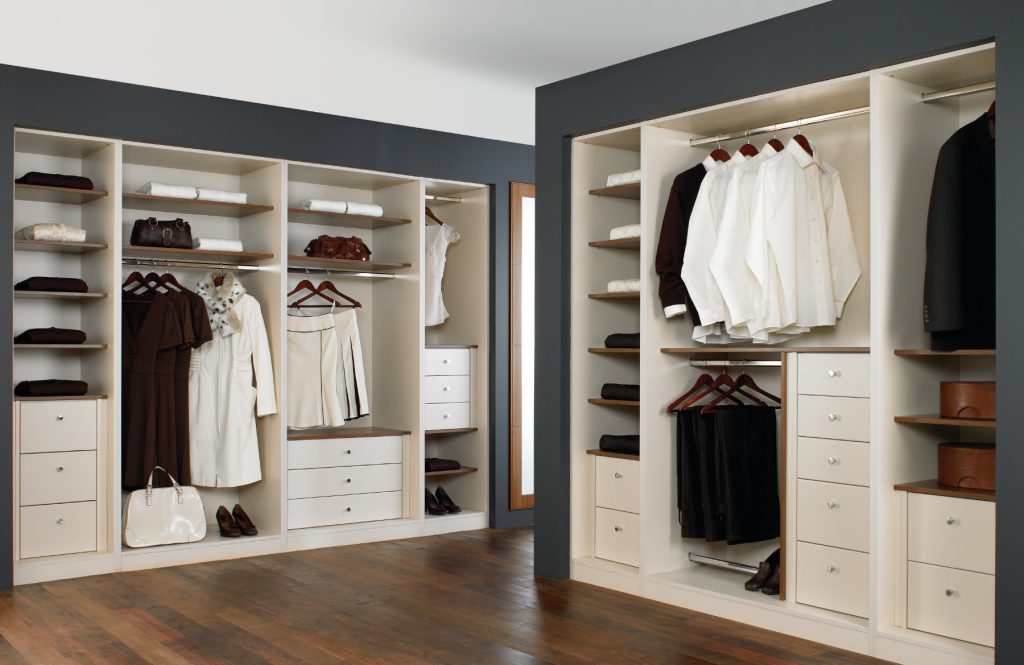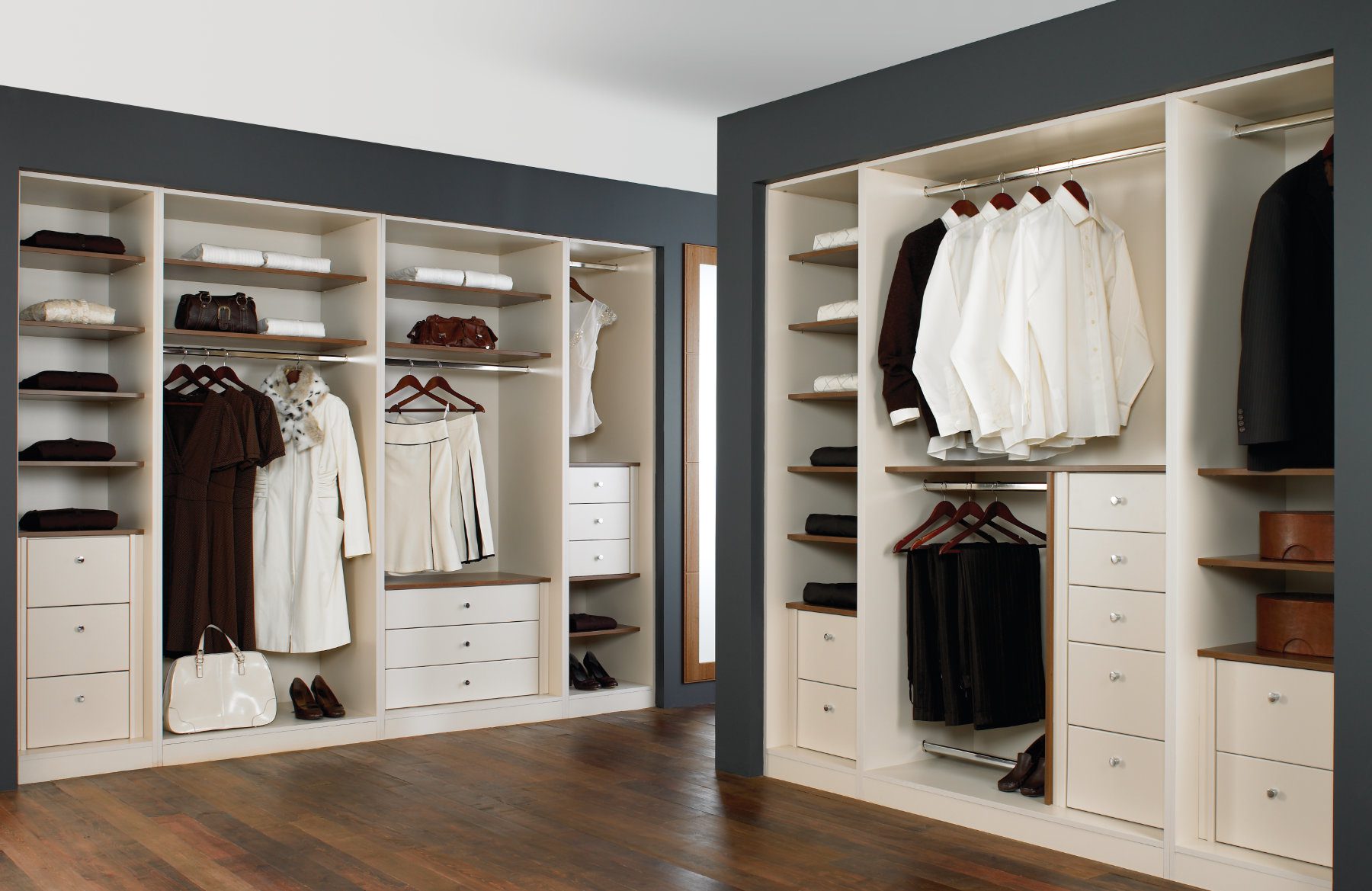 Rugby Kitchen, Bedroom & Bathroom Showroom
Our beautiful kitchen, bathroom & bedroom showroom in Rugby is home to an extensive range of premium quality kitchen displays from our British and German kitchen, bathroom & bedroom manufacturers. If you're in need of inspiration then our showroom is the perfect place to discover beautiful kitchens, including popular styles such as modern, Shaker, in frame, handleless, gloss, wood and matt kitchen doors. We also have the latest kitchen products, accessories and innovative solutions designed to make life easier and better! We have working appliances on display from leading manufacturers including Miele, AEG, Bora, Quooker and Fisher & Paykel, as well as a wide range of worktop, tiles, and flooring options too.
Book an appointment and our highly experienced designers can discuss your project ideas with you and talk you through the perfect products to suit your taste, needs and budget.
Opening Hours
Tuesday – Saturday: 10am – 4pm
Mondays & Sundays: Closed