Luxury Modern Bedroom Design
Visit Rugby's premier independent showroom for
modern bedrooms
classic bedrooms
walk-in wardrobes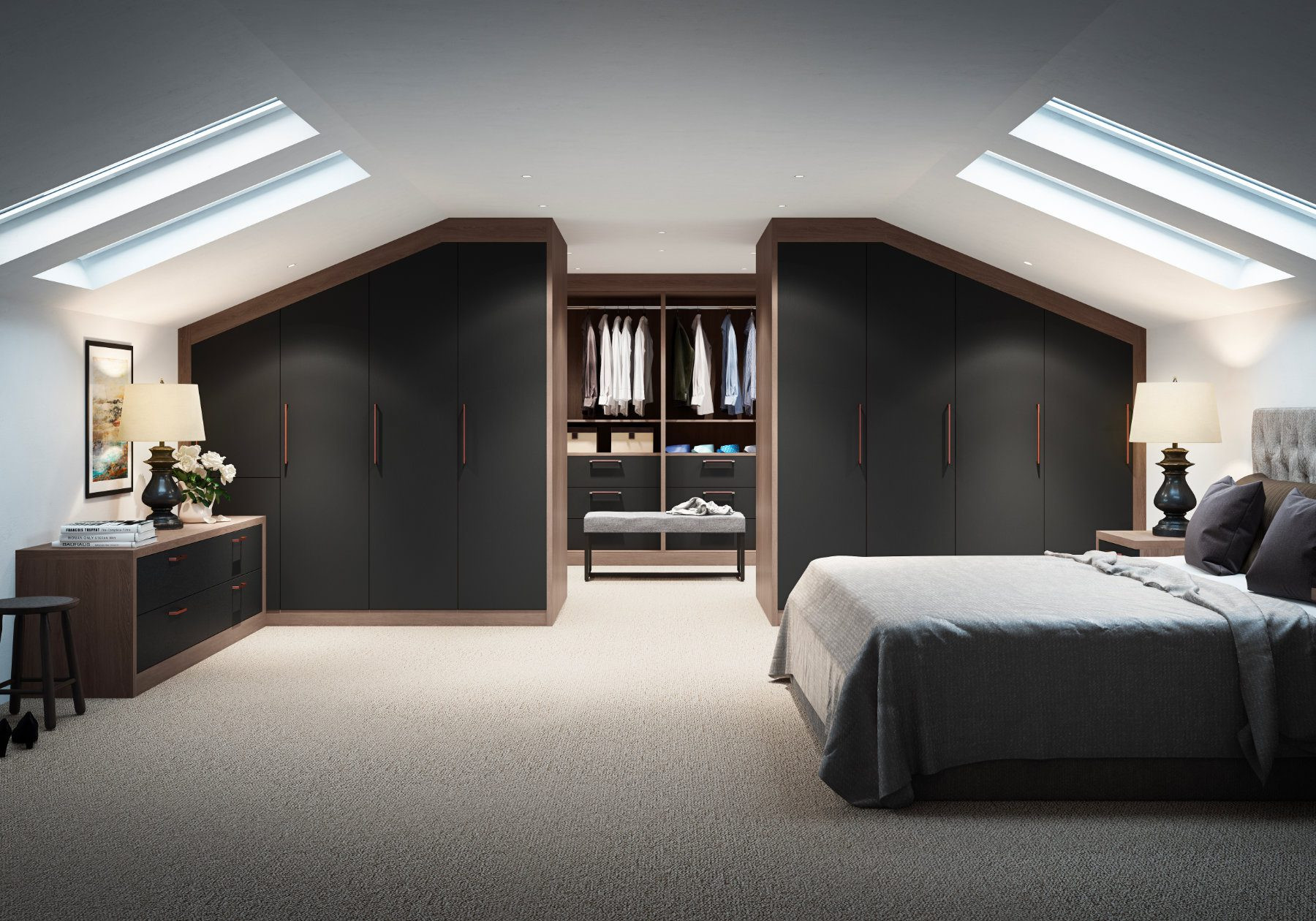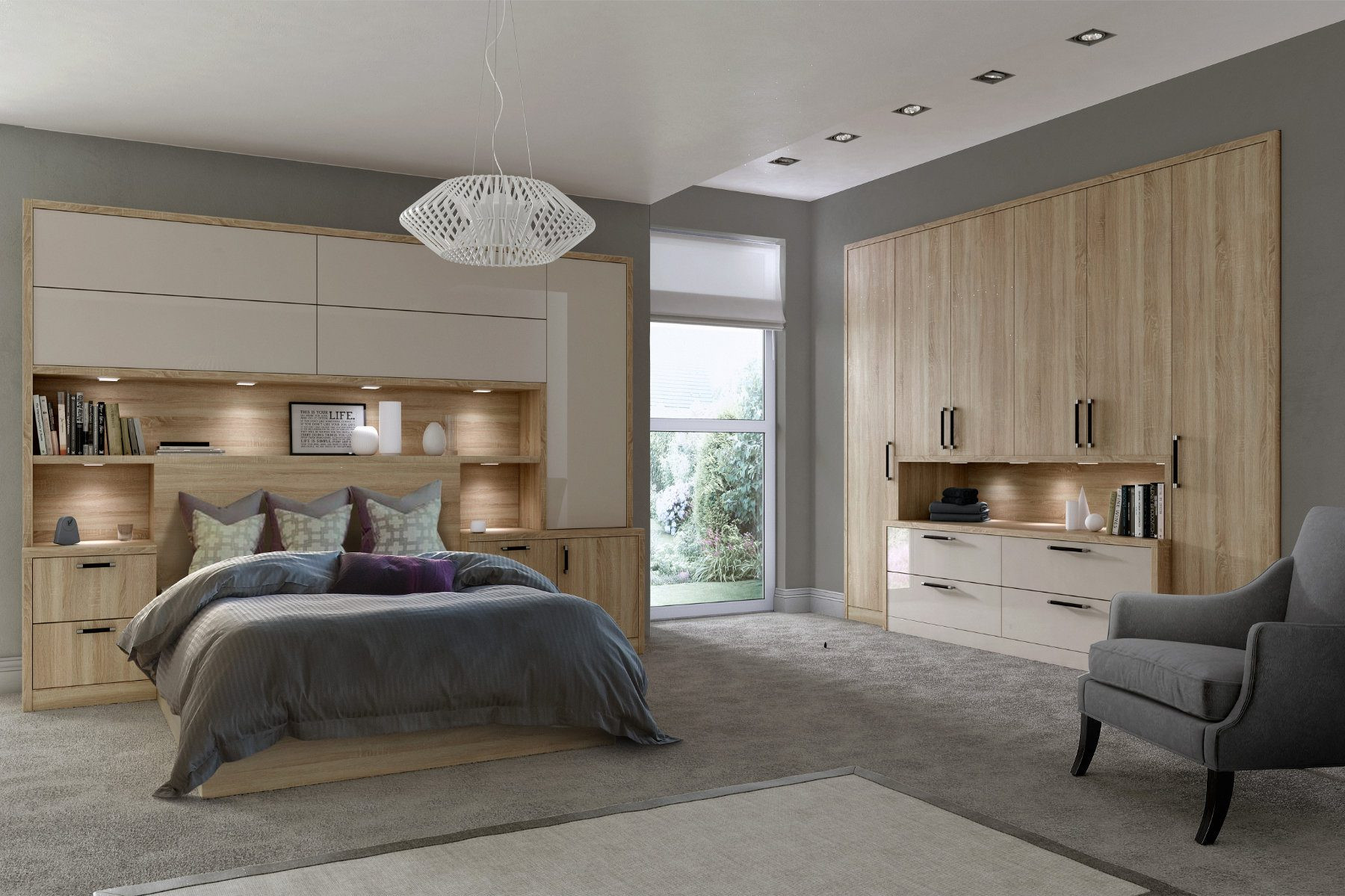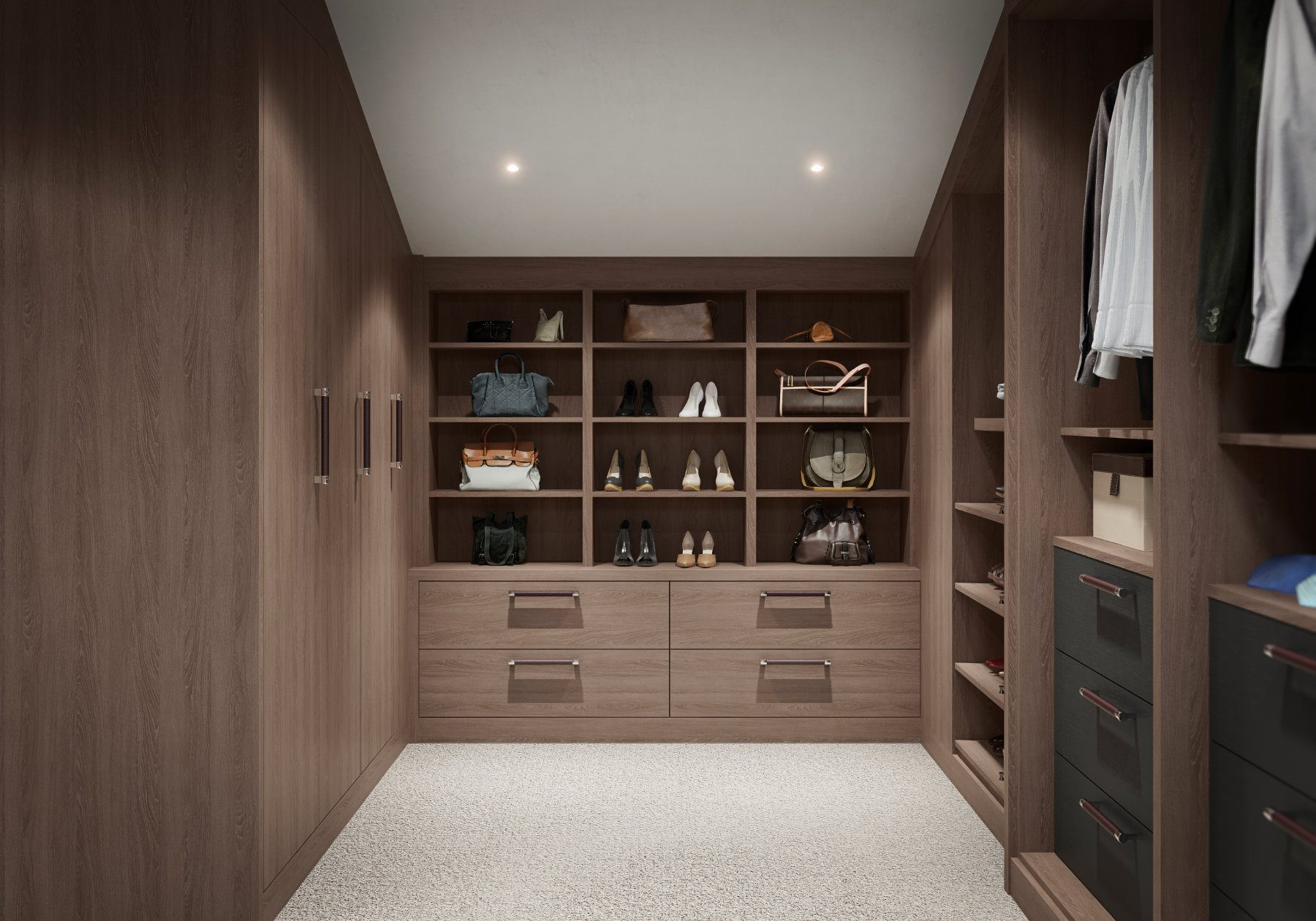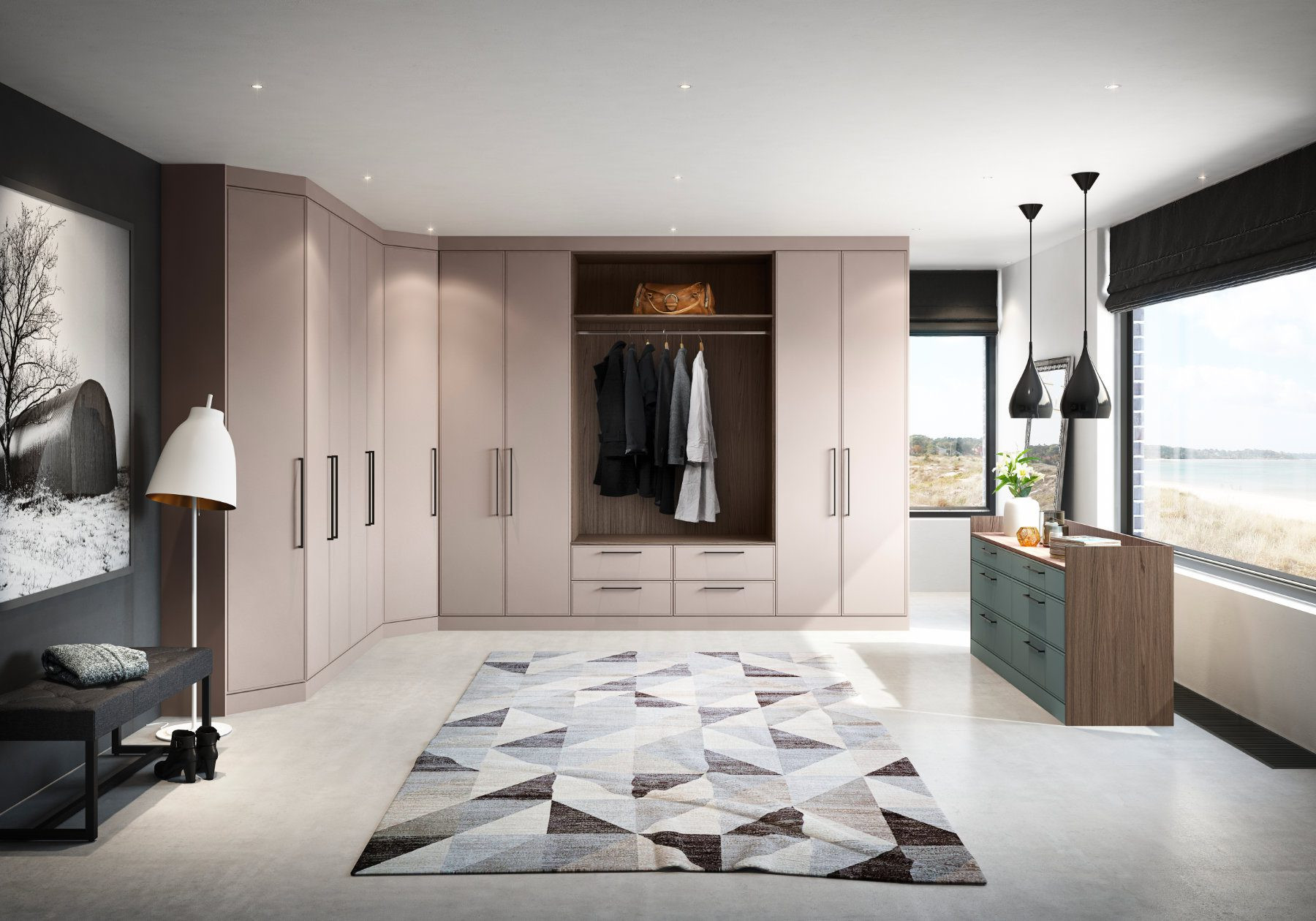 Luxury Modern Kitchen Design
Luxury Bedroom Showroom In Rugby, Warwickshire

Welcome to Eat Soak Sleep's luxury bedroom showroom in Rugby, where we specialise in beautiful, personalised bedroom design and installation. We understand that people have very different expectations when it comes to their bedrooms, and even more so as bedrooms are often a blank canvas compared with kitchens or bathrooms, where essentials such as a sink, or worksurface requirement can influence the layout. As designers, we know that bedrooms are very personal spaces, and so whether it's a master bedroom or child's bedroom, we will work with you to form a detailed brief based on your needs, style preferences and budget. This brief forms the basis of your new design, ensuring a new bedroom space that is perfect for you in every way. 

Bespoke Bedroom Furniture
What we often find from clients is their existing bedroom space lacks sufficient storage due to an ill-advised design. As a solution to this we offer fully made to measure bedroom furniture, entirely bespoke to make full use of your space in whatever way you need. This can even include storage for bedroom loft space, angled eaves, or dead corner space. Our range of fitted wardrobes can be perfectly complemented with dressing areas, bedside tables, and some ultra-chic walk-in wardrobes with easy access for clothes.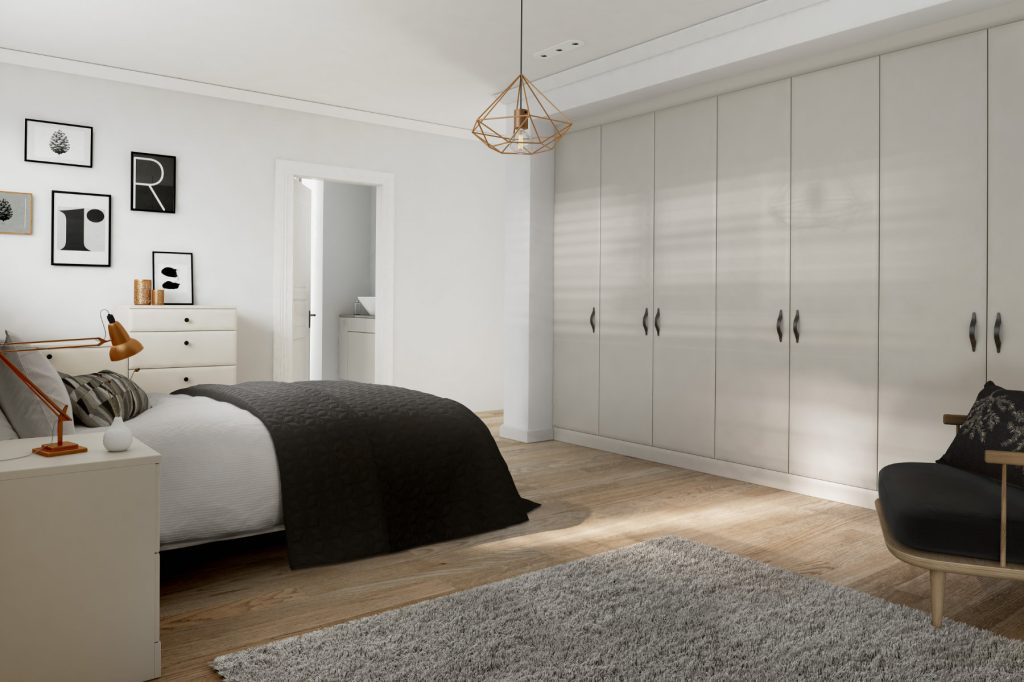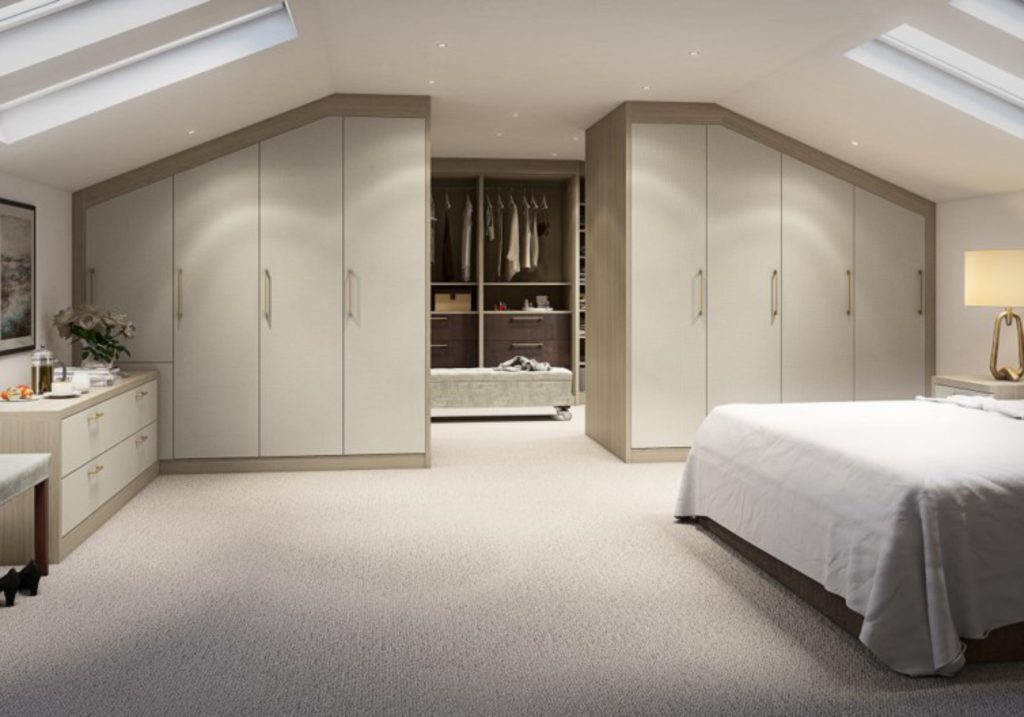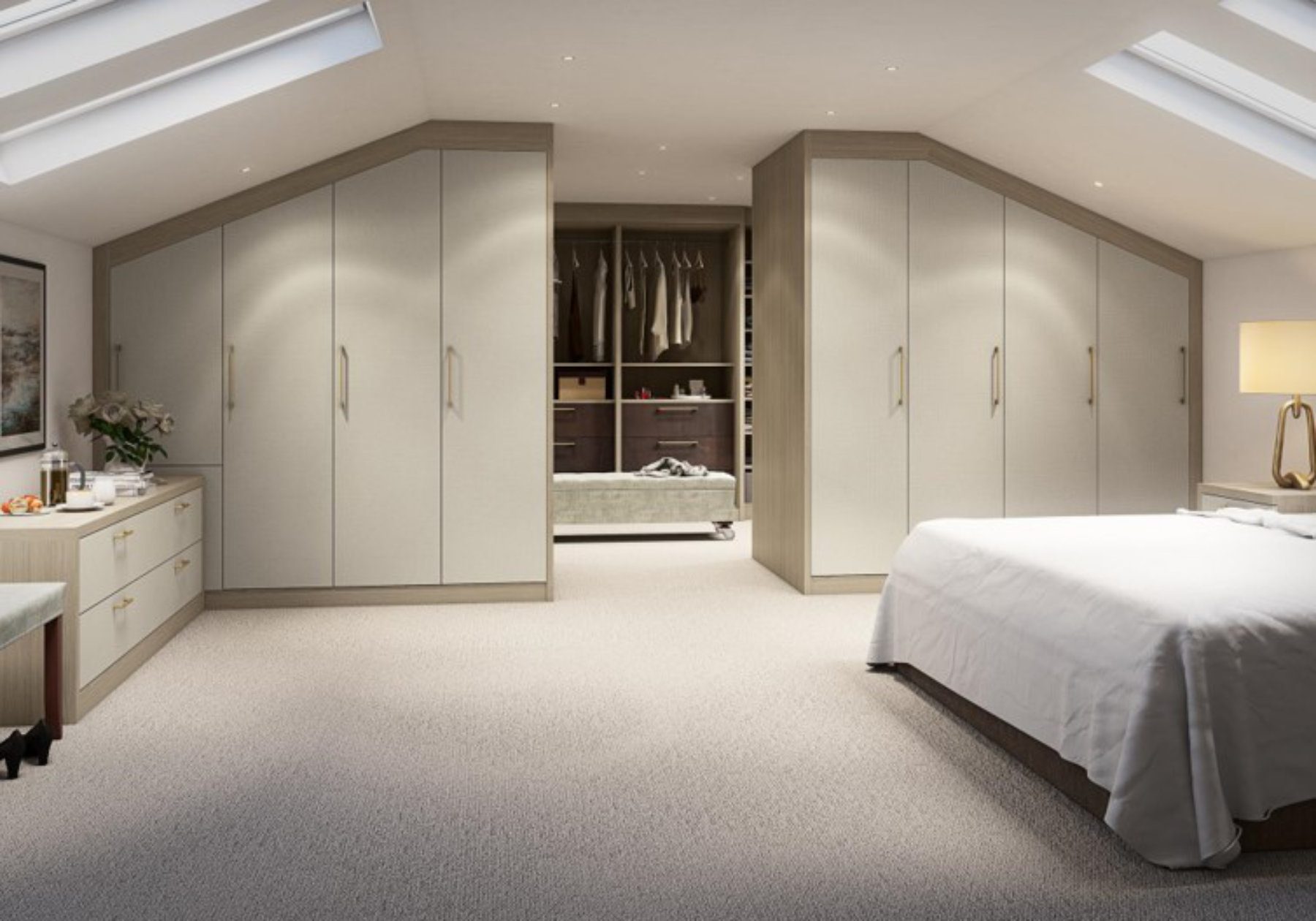 Expert Bedroom Design
We offer fully tailored bedroom furniture in a wide range of colours and finishes. But as experts in interior design what we also understand is the importance of choosing appropriate materials to suit the space and client brief. For example, we often suggest softer materials for bedrooms such as ultra matt doors with a velvet like feel, warm wood tones, or even leather tab furniture handles over polished chrome. Each of these choices is ideal for creating a warm and welcoming bedroom setting.
At the same time, we design bedrooms so that every item has its place, whether it's a tv area, accessible plugs for hair straighteners, or mirrors hidden behind a door. We even think of the finer details too- this might be drawer matts so belt buckles or jean studs won't scratch, or else soft recessed lighting so you can get ready without disturbing your partner. Using our artistic flair combined with years of experience we will work with you to ensure a design that's everything you need it to be, and more!

Quality Bedroom Installation
At Eat Soak Sleep we offer everything you need to create a truly spectacular bedroom; this includes lighting, flooring, and we even have partners we can recommend for carpet fitting or amendments. If required, our team of expert installers can prep, plaster, and decorate the room, carrying out as much or as little of the work as you require, and finishing it to the high standard we believe our clients deserve for their homes.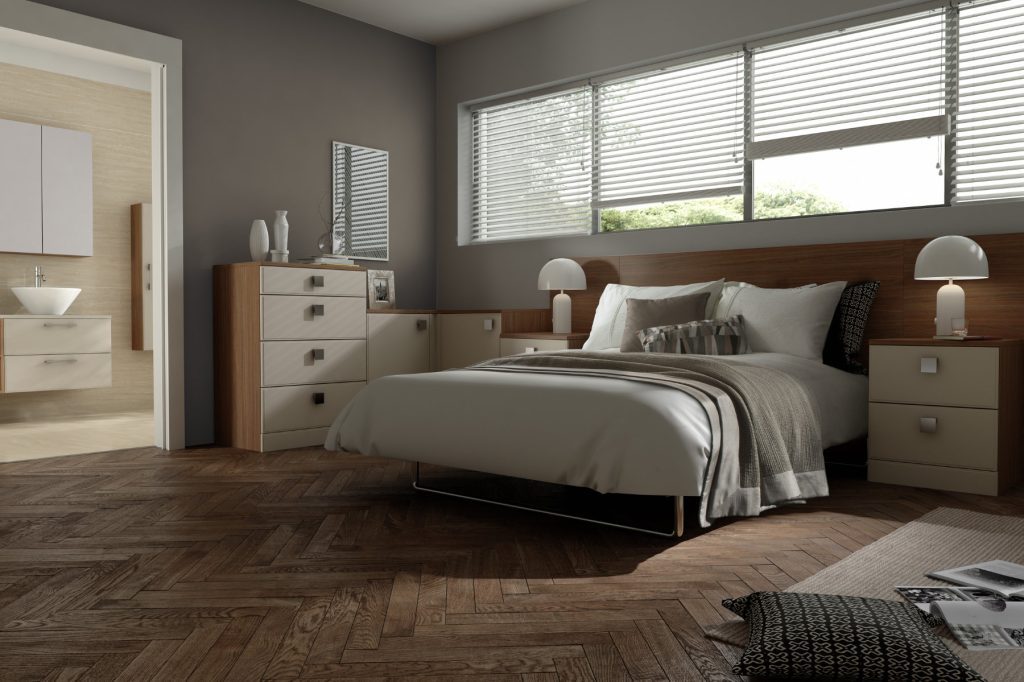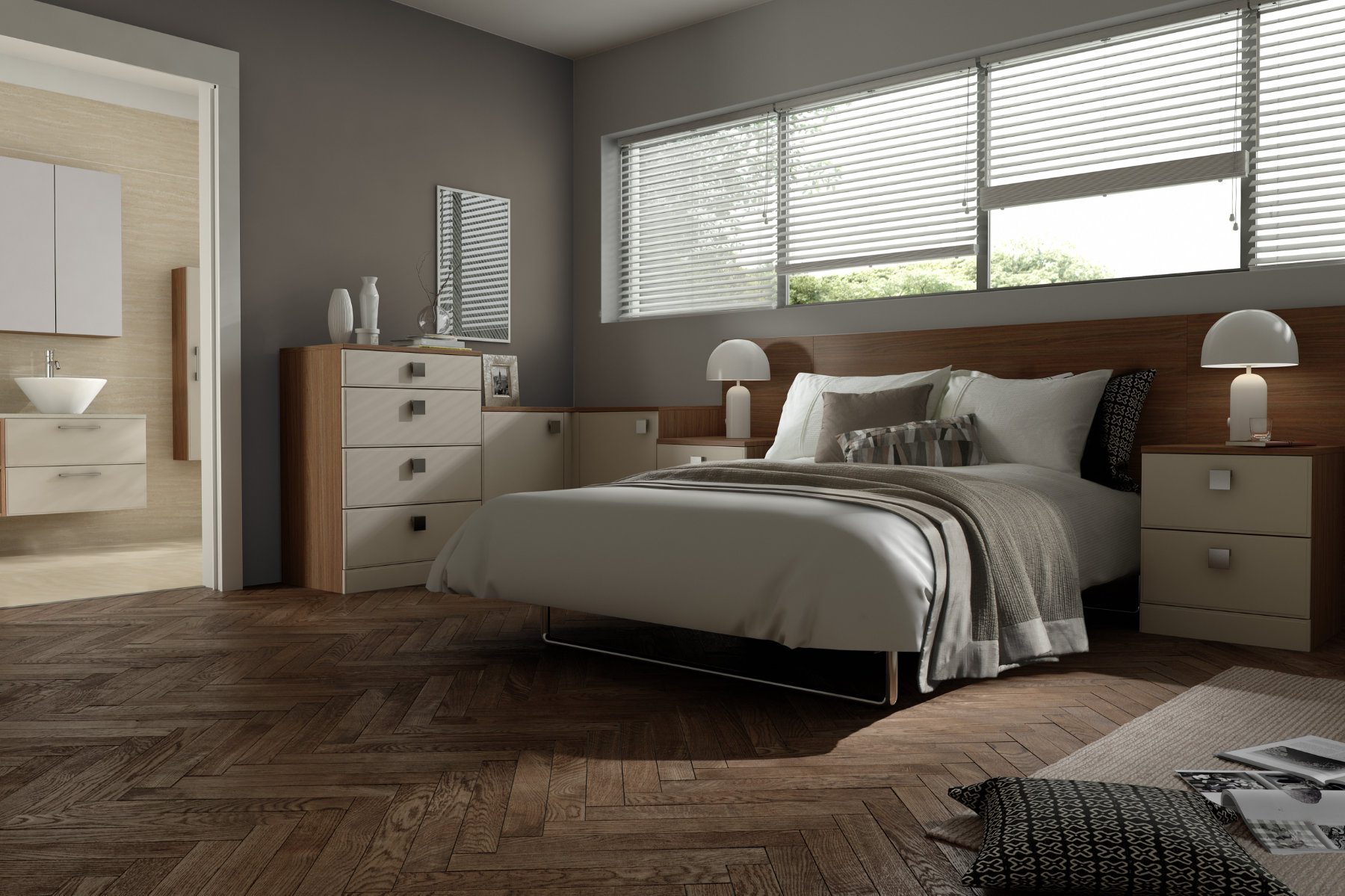 Rugby Bedroom Showroom
Our beautiful kitchen, bathroom & bedroom showroom in Rugby is home to an extensive range of premium quality kitchen displays from our British and German kitchen, bathroom & bedroom manufacturers. If you're in need of inspiration then our showroom is the perfect place to discover beautiful kitchens, including popular styles such as modern, Shaker, in frame, handleless, gloss, wood and matt kitchen doors. We also have the latest kitchen products, accessories and innovative solutions designed to make life easier and better! We have working appliances on display from leading manufacturers including Miele, AEG, Bora, Quooker and Fisher & Paykel, as well as a wide range of worktop, tiles, and flooring options too.
Book an appointment and our highly experienced designers can discuss your project ideas with you and talk you through the perfect products to suit your taste, needs and budget.
Opening Hours
Tuesday – Saturday: 10am – 4pm
Mondays & Sundays: Closed
Eat Soak Sleep Service Areas
Rugby Bathroom Showroom Amenities
For easy access to our luxury new bedroom showroom in Rugby you will find generous on street parking right outside the front doors.  All on one floor, the showroom is easily accessible for both wheelchairs and prams, though if you require any assistance please let us know at the time of booking your appointment with us and we will gladly help in any way we can.   We look forward to welcoming you soon!